dubai photography
Looking for photo studios or photographers in Dubai?
Get quotes from the best photographers in Dubai for your wedding, birthday, and all those special moments
Related services
How it works
We have partnered with Dubai's best companies to get you the service you deserve
Tell us what you need
Describe the service you looking for. We will match your request with the service partners that can best meet your request
Receive free quotes and select a company
Get quotes from vetted and professional companies. Compare rates, reviews and credentials before you hire a service provider
Sit back and relax
Confirm the details of your service with the company you selected. Then sit back and relax while our partner does the job
Why ServiceMarket?
We are the largest home services marketplace in the Middle East. Thousands of people trust us with their homes every month.
Everything your home needs
We have made it our business to make it easy for you to get any help you might need for your home in one place
The best professionals for your job
We measure and manage our service partners on their service quality to make sure our service is great
Great customer service
We take customer service seriously. Our contact center is open 7 days per week to help you out with anything you need
Verified customer reviews
Read over 15000 verified reviews
Excellent communication and follow through
Everything was excellent
Paula Wehbeh
Excellent service in reasonable price
The service was great,​ fast, excellent quality, and the communication was easy. Many thanks especially to Sarah who was the contact person. She is professional and helpful.
Loura Abou Asaad
Excellent communication and follow through
Everything was excellent
Paula Wehbeh
Excellent service in reasonable price
The service was great,​ fast, excellent quality, and the communication was easy. Many thanks especially to Sarah who was the contact person. She is professional and helpful.
Loura Abou Asaad
Put your mind at ease before hiring
Read over 15000 verified reviews
What do customers say about ServiceMarket?
ServiceMarket has been rated 4.3 out of 5 based on 930 reviews as of March 2020.
As featured in:
Book and manage requests in our app
Download the app and enjoy 20% off on your first booking
Photography
Struggling to find good professional photographers in Dubai for your event? Don't worry, you've come to the right place. We know that some events just need to be captured in bigger ways than just on our phones, e.g, maternity photo shoots, your little one's first birthday and your wedding! With ServiceMarket, it is now easier than ever to find the right photographer in Dubai for your special occasion. Book a photographer though ServiceMarket to make sure all the special moments of your or your loved one's special day are captured!
Types of photographers
Choosing the right one
Budgeting for a photographer
ServiceMarket Blog
Everything you need to know about organizing your home, life and more
Most Popular Types of Photography in Dubai
Every day, hundreds of professional photographers in Dubai help people in preserving their special moments. A photograph taken at the right time by a good photographer can ena.
How to Make Your Dubai Wedding Photos Perfect
Everyone wants their wedding to be perfect. Wedding photos enable us to relive our special moments and share them with our loved ones — but you only get one chance to get the .
Inspiration for the Perfect Anniversary Photoshoot in Dubai
The first year of marriage can go by so fast and before you know it, it's time to celebrate your paper anniversary. Even if you have been married for a longer time, annivers.
5 Tips to Create the Perfect Family Photo in Dubai
Good family photos have become rare in this age of selfies. You can immediately see the difference between photos taken by a professional photographer or at a photo studio in.
How to Find a Photo Studio in Dubai
A professional photo studio can look like anything from a set out of an avant garde sci-fi movie to a neurotic artist's chaotic room. But the wonders a photographer can make.
How to Build a Professional Model Portfolio in the UAE
Launching a modeling career in the UAE is hard enough, but it will end up being more tricky if you don't have a proper portfolio. The good thing is that there are a number of .
Frequently asked questions
Find answers quickly. Get back to doing what you love.
How do I request quotes and what should I expect?
After completing a short online form explaining what service you are looking for, we will send your information to licensed and professional photography companies asking for a quote. Within 24 hours, you will receive at least three quotes from selected photography companies. You can then compare the different quotes and customer reviews, and hire the company of your choice.
For some complex services, the ServiceMarket team will call you first to understand your request, budget and specific requirements a bit better. We then collect your personalized quotes from up to 5 companies, and send them to you.
Will ServiceMarket charge me for the quotes?
No. Our service is free to all our customers. Once you have received your personalized quotes, you have the freedom and flexibility to select a service provider that best suits your needs and purchase their services when you need it.
How many quotes should I expect?
You can expect to receive quotes from around 3-5 companies
Choose Your Photographer in Dubai
Localgrapher is the largest vacation photo company and the only global video company in the world! Choose from over a 1000 hand picked local professionals and make your perfect memories last forever!
This is What You'll Get with Every Booking
100% Money Back Guarantee
We believe in our service and quality of our photos so much that we decided to offer a 100% money back satisfaction guarantee for your photo shoot. If you don't like your online gallery once we deliver it, you can contact us within 7 days and claim your money back. Find more details in our Terms.
Make the Most out of Your Dubai Shoot
The Best Time of Year to Visit Dubai
Traveling. It revivifies your spirit. It gives you the chance lacked by so many. A chance to tour the world and experience its beauty in full splendor! A chance to learn about the diverse cultures of the world. There is beauty in the world that we live in and traveling, among other things, gives life meaning and purpose. From towering snow-capped mountains, hills to white sandy beaches and well-preserved natural reserves you are undeniably spoilt for choice when it comes to travel destinations around the world.
Technically, in a desert located in the United Arab Emirates lies a gem (and a precious one for that matter), Dubai. The grandest of the grandest! A city that sprung up right from the middle of the desert has grown over the years to become one of the best business and travel destinations in the world! Oh, and this is just but the beginning!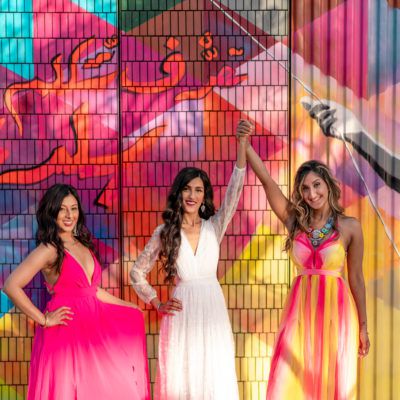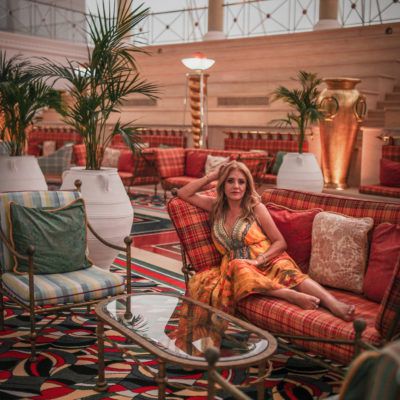 With two notable seasons; summer and winter, the city of Dubai get to receive tourists all year through. However, one cannot help to ask themselves; what is the best time to visit Dubai? With no hesitation, we can tell it's Winter and everyone who has ever visited Dubai will agree with that. Below we'll put you on the-know on what are the places to visit and things to do during the winter season in the most populous city of the UAE, but it all narrows down to what time is convenient for you as the city always has got something to offer!
Visiting Dubai in Winter Season
Between November and April, its winter in Dubai. For a tourist with a fetish for outdoor activities, this is the best time to pack your bags, hop on a plane off to Dubai. The temperatures are perfect and suited for any kind of outdoor activity. From lazing around in the sandy beaches and parks, hiking to going on shopping sprees all thanks to the Dubai shopping festival held between the month of January and February!
Places to Visit in Dubai during Winter Season
Photoshoot at of Burj Khalifa
A visit to Dubai is never really complete without paying the world's tallest building a visit! Hand in hand with your lover, grab yourselves tickets and watch as the sun sinks. Have a personal photographer in Dubai, UAE take a picture or two for old times' sake. Get to see the city in its full splendor from the observation deck at the Burj Khalifa. A selfie or two could do you more good than harm!
Paparazzi Photo Shoot while You Shop in The Dubai Mall
Once the largest mall on earth and now the second largest, The Dubai Mall is undeniably an architect marvel! With hundreds of retail shops offering virtually anything, you'd need and want, going on a shopping spree with your loved one is almost inevitable. While at The Dubai Mall, your Dubai photographer will undeniably take the best pictures for you to post on Instagram!
Photos Like No Others in Burj Al Arab Jumeirah
Set on an island, is the strikingly gorgeous sail-shaped 5-star hotel that offers great views of the city as well as the gulf. The grandest of them all, the reputable go-to destination for any tourist visiting Dubai. Yes, it's the Burj Al Arab Jumeirah! With pools, restaurants, a private beach and deluxe spas, have the best time of your lives at the Burj Al Arab Jumeirah! Affordable photographers here in Dubai, will see to it that you get to Savor every moment of your perfect photoshoot at the Burj Al Arab Jumeirah!
Your Family and the MotionGate Dubai
The largest of its kind in the region, the MotionGate Dubai Is a Hollywood-inspired park that brings three Motion Pictures Studios; Columbia pictures, DreamWorks Animation, and LionsGate. Opened on 16 th December 2016, the MotionGate Dubai is indeed the perfect place to bring your kids as they will get to have fun untold from the more than 30 rides available here. Even better, a professional family photographer will get the best shots of you and your family.
Romantic Photoshoot along The Dubai Creek
In the heart of Dubai, you will find the heartbeat and the lifeline of this great city in the UAE. The best way to wind-up your trip to Dubai cannot be any better if you do not sail along the Dubai Creek. Enjoy a dhow dinner cruise with your fiancé and savor some tasty Arab cuisines while having great views of the city. An evening wind-up at the creek cannot without some great photos. As such, a private photographer in Dubai is always at your disposal if you need to store your great memories in a photograph.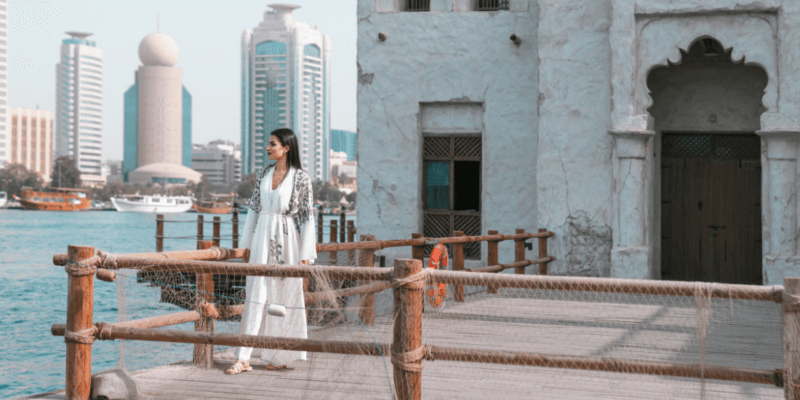 Fun Photoshoot at the Ski Dubai
For snow lovers and skiing enthusiasts, the Ski Dubai has got to be your must-visit place when you pay Dubai a visit. Located in one of the largest shopping malls in the world; The Mall of Emirates, learn skiing and snowboarding as you savor great views of the penguins found here! For some thrilling and exciting moments at the Ski Dubai, why don't you zip line? Hire a photographer in Dubai whenever you happen to pay a visit to Ski Dubai!
Photographing during your visit in Dubai Aquarium & Underwater Zoo
Located on the ground level of The Dubai Mall, sits the majestic and one of the largest suspended aquariums on earth! Yes, that's right! The 10 million liter Dubai Aquarium tank is home to over 30,000 marine lives! A 48-meter walk through tunnel gives one a 270 degrees' views of the aquarium 11 meters below the surface. While at the Dubai Aquarium and Underground Zoo, why don't you maximize this chance and propose to your loved one? With our Dubai-based proposal photographer, capture every single moment as it was! What are you waiting for? Pack your bags now and head off to Dubai!
Secret Proposal photo shoot in Dubai Miracle Garden
In the heart of Dubai land, lies the world's largest topiary structure with over 150 million flowers intricately-arranged in colorful patterns as well as arches! Launched on Valentine's Day of 2013, there is love in the air at the Dubai Miracle Garden! The sights at this beautiful work of art are simply breathtaking! Tag your life-partner along to the Dubai Miracle Garden and one of the best engagement photographers in Dubai will get to capture every single moment of pure genuine bliss that the both of you will get to experience!
Dubai photography
Reflection is a professional photography studio in Dubai, United Arab Emirates or we can call it as a full fledged Advertising Photography in Dubai , Where you can meet your requirements like Outdoor photography & Indoor Photography and that is built on one single promise. Professionalism. We firmly believe that nobody gets anywhere without it, especially our services like Food Photography, Jewellery photography, Watch Photography, we have proved our talents in Product Photography, let alone being a star or trying to make it happen.
Contact Us
Best Professional Photographer in Dubai
We have a set of professional team to do Jewellery and watch photography. Contact us to get amazing results with UAE's top jewellery Photographer or watch photographer. Our jewellery Photographer or watch photographer is ready to take any challenge, doesn't matter what type of industry it is. You can contact us any time to avail the best quality in best price with a Huge Props Collection. In short a Passionate jewellery Photographer or watch photographer based in Dubai with Creative Flair & an Impeccable Eye for Detail.
Shooting extensively across categories, advertising, automobile, portraits, fashion, corporate, architecture & interiors, products, travel, industrial, food and drinks. You can reach us on 00971 50 7744164. We are one of the foremost restaurant and hotel interior photographers in Dubai. We are shooting interior and exterior photography over 15 years. We have worked with a large variety of clients, both large and small. Being a Professional hotel interior photographer in Dubai, capturing the real process of your Industrial restaurants, hotels and hospitality divisions.
Our event Photographer or still life photographer is ready to take any challenge, doesn't matter what type of industry it is. A Specialist portrait Photographer or still life photographer in Dubai. Large Collection of Props • Exquisite Industrial product images • Top in-house Rustic, Natural, Editorial, Lifestyle, Packaging, Social Media Specific; catalogue Shots, perfume photographer in Dubai or a product photographer in Dubai.
7 Expert Tips For Photographing Dubai from 7 Pro Photographers
Pete DeMarco is an award-winning travel photographer and writer who has ventured to over 60 countries. His photos and stories have been published in National Geographic Traveler, CNN, BBC, inflight magazines, and more. Get his Free Lightroom Presets For Travel here.
Have you heard of Dubai? Of course you have. It's a cityscape photographer's fantasy land that rivals New York or Hong Kong. And it'll have you drooling over your gear before you even arrive.
Here are 7 tips from 7 photographers that show you how to capture this city of the moment:
1. Beno Saradzic: Just point your camera and shoot.
There's a good reason why most of world's best time lapse photographers have either been to Dubai already or they are planning to pass by soon! To start, look at its skyline. You've got some of the tallest skyscrapers in the world here, including the 828-meter Burj Khalifa which dominates them all.
Seriously, this city looks like one giant set from a Star Wars movie. It doesn't stop there though; you've state-of-the-art highway grids and interchanges and bridges which take your breath away. Then there's the futuristic light-rail system which looks impressive to say the least, the giant man made islands, spectacular seaside structures and the creek that divides the city into 'new' and 'old' Dubai. There's just so much to shoot there and there's motion, moving shadows and reflections everywhere you look. It's your perfect time-lapse photography city too.
Bottom line: wherever you aim your camera in Dubai, you're almost guaranteed to capture an awesome shot. What are you waiting for?
2. Daniel Cheong: There are many great locations at ground level.
In terms of locations, Dubai Marina offers great views from ground level, but security might be an issue near popular places like Marina Walk. Security guards don't usually like tripods. You might get away with a Gorilla Pod. There are great views from many of the Dubai Marina bridges.
Near Burj Khalifa, again security is annoying now, so it's very difficult to shoot with a tripod. There are also great cityscape views from the Palm Jumeirah Island (East & West crescent). No tripod restriction there.
3. Rustam Azmi: Shoot from restaurants or bars with high vantage points.
Dubai is an excellent location for both cityscape architectural photography and street photography. For cityscapers, try visiting rooftop restaurants such as the Level 43 roof bar at the Sheraton Four Points, At The Top observatory at the Burj Khalifah, or Atelier M restaurant. The problem is that most places don't allow tripods, Gorillapods, or clamps.
All mosques are accessible for photography except for during prayer time, and many futuristic design towers in the marina are best for architectural photography.
If you're interested in street photography, try the Dubai Gold Souq, fish market, and the area around Abra station.
4. Prakash Singh: Respect the local culture.
Dubai and the surrounding area is a photographers paradise for anyone who loves to shoot cityscape, urban, and architectural images; however, you need to respect the local culture as in any country.
Dubai is very free city and people don't mind photographers until you invade their privacy. Don't shoot embassies or any buildings with 'no photography' signs on them. If a security personnel or police does stop you, just be polite, and if need to delete the images in front of them and leave quietly.
Also, try to reach out to local photographers (in Facebook groups like UAE Landscapers for example). Not only can they help you with some good views, they can make sure you stay out of trouble.
5. Jimmy: Get accommodation with a view.
There are many popular locations to photograph in Dubai, most of which have been heavily shot. One great time saver, which will help you capture a unique image, would be to get your accommodation through a site like AirBnB. That way you can rent an apartment with a beautiful view, which is easily accessible to you at any time, and which few, if any, would have shot from before.
For example, in our first morning we were blessed with a rare scene in Dubai—a cloudy sky. We didn't have to rush to any locations in order to take advantage of the moment. We simply walked to our balcony, took the shot, and then sat down with a nice cup of coffee.
One of the most exotic scenes you can see in Dubai is when you combine nature and architecture. Every year, usually between November and March, fog hits the city. It only happens a few times a year; however, my advice is to scout beautiful locations such downtown near the Burj Khalifa or marina area. The fog starts to transform during sunrise.
The best way to capture it is to go above 75 floors if possible. Most of the time I shoot on a long exposure mode by using a ND filter to get smooth wavy layers of fog. Also, one of the critical things is to access your location legally by having a approval in advance.
7. Pete DeMarco: Travel beyond Dubai.
Don't just limit yourself to Dubai. Abu Dhabi, an hour and a half drive south of Dubai, is a must see too. Don't miss the Sheikh Zayed Grand Mosque, one of the most opulent and impressive religious buildings in the world.
A 30 minute drive north of Dubai is Sharjah. It has a blue collar vibe which could make for some interesting street photography. Another interesting thing to photograph there is the Sharjah Light Festival. For a few days in February of each year they light up a bunch of mosques and municipal buildings in colorful lights.
Finally, you can join an overnight desert safari tour and take some pictures of the stars and sand dunes.
What are your tips for shooting Dubai? Please share them in the comments below or let me know if you have any questions.
Dubai photography
Before I went to Dubai, I had few questions about them, especially about tripod use, so I hope that this list will still helps some of you, who plan to go there. So expect no surprising spots here :). Will need few more visits to get to those.
I will stick to places that are freely accessible in this list. You can also see all my photos from Dubai here.
Don't forget to check out other available lists:
As I revisited Dubai recently, there will be few updates and new spots here, as some of the original ones are no longer accessible, or even existing.
At the top / Burj Khalifa
Of course I have to include this one. It's so unique to be able to be so high up. The view is just great. But there are few things one has to prepare for.
First of all, buy your ticket at least two weeks before online. Without it you either wont get up at all, or you will have to pay for the much pricier ticket on the spot. They also sell only specific number of tickets for a certain time, so they can get sold out very quickly. I would suggest doing a sunrise instead of sunset. You get up much quicker, and it's cheaper. The number of people is smaller, but they will stay around more, so grab a window, and wait for the sun by it.
Secondly, be prepared for a airport stile security check. They have no problems with camera gear or tripods, but they suggest you don't take a big bag with you. I had a camera, 5 lenses and a tripod with me, and they only wanted to look inside the bag. There were no issues.
Thirdly, get a Lenskirt or something to cover your camera. The slits in the wall, that were available before, are still there, but not there is a metal railing in the middle of them. None of my lenses would fit through. The only solution was to take photos through the glass. Also the flooring is not the best there, and every time someone walks by, your tripod will shake. So get ready for that.
Dubai Marina
Of course the second place has to be the Dubai marina. If one likes photos of skyscrapers, it a must. It's the best late at night and early in the morning, where you meet almost no one there. The security guards here are really annoying, and they will stop you randomly around the marina. You can see them riding around with small golf carts. They will not bother you on the bridges in the area or if you use a clamp (strangely).
Also get yourself an ND filter. The daytime photos looks so much better from there as long exposures.
Palm Jumeirah
They should have something like this in every city. A great place to get a nice photo of the cityscape. From one side you get a great view of Dubai Marina, from the other of the Burj Al Arab. Just take a longer lens with you, as it's a little further away. There is also a new walkway around the perimeter of the marina, so while you can't get easily to the rocks anymore, you get a nice stable platform to shot from, quite close to the water.
Business bay
The original spot I shared here is still accessible, but not longer worth it. The new constructed building now block the view of the Burj Khalifa, so it does not looks so nice. But the whole business bay changed a lot in the last years, and you can get some great skyline views in the area anyway.
Jumeira Public beach
The original spot I shared here does not even exist anymore. The progress in Dubai is just so fast. Instead, I would suggest a different spot (the name of the beach is the same, as it's all called the same :)), one next to the Burj Al Arab. You can get a really nice sunset here.
Under Burj Khalifa
You will need a wider lens to get a nice shot here, as the tower is just so high, but its worth it. If you go to close to the tower, be ready for security guards. I was stopped even a bit further (close to the opera) but there I was only informed that video is not permitted, but no problem with photos. Who knows why. I don't.
There of course are many, many, many more spots, and I hope I revisit Dubai as soon as possible, to get many more shots.
Fine Art Wedding Photographer
Let us tell you that we have the most exciting and enjoyable job in the world. Seeing your smiles on your Big Day, watching you dance with your loved ones and being caught up in the moment when nothing else really matters!
Your wedding day is not about us instructing you and staging the props and the atmosphere. It's completely about you and your significant other and we will do everything possible to make your experience memorable and pleasant from start to finish!
Looking for the best Dubai Wedding Photographer?
A wedding in Dubai happens to be one of the most amazing places to show love for your life partner. Capture the panache of your timeless wedding, as you tie knot with your best friend. You will have candid photographs to look back upon for years to come, from the moment you start getting ready to say 'I do'.
Blending the classic beauty of conventional film techniques with the creativity of modern digital technologies, wedding photographers can create an everlasting magic of your "once in a lifetime" event. And this can be accomplished by hiring our destination Dubai wedding photographer.
Our candid and artistic approach seeks to capture every exciting moment, each heartfelt smile, and the matchless connection that sparks between you and your loved one. We are committed to provide high definition videos and dazzling bridal wedding photos that are brought to life.
Engagements, Weddings and Lifestyle Photography
At Shay Photography, we love capturing little details of how you hold each others' hands, how you look at each other; we are storytellers. Our expert team of fashion, lifestyle and Dubai wedding photographers takes photos that are artsy and timeless, reflecting the beauty of life impeccably. With the utmost of innovation and quality taken in image making, we work hand in hand with our clients in creating treasured memories that will last forever. Find inspiration for your photo shoot with our Engagement Gallery, Wedding Gallery, Lifestyle Gallery and Fashion Gallery.
We care for our every client and we promise to assign only the best Dubai wedding photographer for your special occasion. You're not just a number to us – our team of photographers in Dubai treat each client as the first one and it feels truly amazing every single time. We believe happy people are the most beautiful people and a smile has the power to change the world so move ahead and smile with us.
From the stolen kiss to the blissful tears sliding down the faces of your loved ones, you'll want to cherish those special moments forever – and you can with Shay Photography. We're completely passionate about our work, and want to bring our artistic prowess to brighten your Big Day.
Unlike any typical Dubai wedding photographer, our wedding photographers in Dubai determine the exclusive tone of your shoot and strive to capture the pictures that perfectly mirror you as a couple – after all, your love is truly inspiring.
Our photography packages are extremely competitive and do away with any hidden costs. Sound good? Contact us today and we can discuss your specific needs.
Dubai photography
Cheap Car Rental, Compare Prices — Rentalcars.com

Cheap Car Rental, Compare Prices — Rentalcars.com

Find the best rental prices on luxury, economy, and family rental cars with FREE amendments in over 60,000 locations worldwide, reserve online today!

2110 hotels in Dubai, United Arab Emirates.

Best Hotel Prices in Dubai

Dubai Gate

Dubai one of world's most visited cities: Euromonitor

Dubai attracted more than 14 million visitors in one year, making the city one of the most visited destinations in the world, according to the latest data released by Euromonitor International.

The market research firm, which ranks cities according to international visitor arrivals, named Dubai .
Read more: https://goo.gl/EpZWeW

#Cities #Dubai #Euromonitor #Visited #World ‪#Travel ‪#Dubai‬ ‪#DXB #MyDubai‬ ‪#DXBplanet‬ ‪#LoveDubai‬ ‪#UAE‬ #دبي

#Dubai #MyDubai #dubaigraphy #dxb #uae

Dubai hotel asks models to stop posting sexy selfies — DXB planet

In an era of instant gratification and Youtube sensations, is there such a thing as too many selfies? According to The Waldorf Astoria Dubai Palm Jumeirah, the answer is a resounding yes! Karry On reports that the five-star hotel recently found itself at the centre of a public relations frenzy when…

Photography in Dubai – What You Need to Know

UAE tourists and residents should be aware of laws concerning photography. In general, taking photos or shooting videos in public places isn't prohibited unless explicitly stated.

According to The National, Abu Dhabi Media's first English-language publication, people should avoid taking photographs of government organizations, political buildings, and military sites; they cannot be photographed for security reasons. It is also illegal to take photographs of some important edifices; security guards will prevent that. Lawbreakers may be taken to the police station to be questioned.

Therefore, it is best to look for signs prohibiting photography. When there is no sign, taking photos is probably permitted.

Also, avoid taking pictures of the locals, especially women in a Burka, as it can get someone into trouble without permission. Photographers must ask first if it´s ok, as randomly addressing women in public, or taking their photo is strictly frowned upon.

As mentioned by The National, "taking photos is permissible as long as the action does not infringe on the privacy and the freedom of others, or if people are photographed or filmed against their will."

Overall, there are strict laws and religious values that need to be respected when it comes to photography. Rules must be taken seriously. Any illegal snapshots can lead to arrest or fines.

Rules aside, Dubai presents many opportunities for photographers to capture the beauty of the city's landmarks, beaches and desert.

Whether taking video or snapshot images of Dubai before sunrise or sunset, photographers will be overwhelmed by the colorful scenery throughout the metropolis city. The observation deck at the Burj Khalifa—the tallest building in the world at 2,716.5 feet—offers a panoramic view and is a great place to get a nice photo of the cityscape. A night view of The Dubai Fountain, set on the 30-acre Burj Khalifa Lake at the center of the Downtown Dubai development, presents the opportunity to snap a picture of an amazing dancing fountain show worth seeing. In essence, many of Dubai's sculptured skyscrapers are worth capturing.

Definitely, those visiting Dubai (and Abu Dhabi), one of the world's most remarkable destination, ought to bring their photo equipment to capture their experience, so ensure it is packed.

Lauren Lancaster, a documentary photographer based in Brooklyn, NY, who says Dubai is one of the most difficult cities in the world to photograph, has experienced firsthand taking photos in the bright sun, abiding by local customs and the zealous security guards that can prevent even the simplest shots. She shows it is possible to make good pictures in the Emirates, despite these constraints. With her artistic eye and technical mastery of the trade, she was able, with consent, to capture stunning portraits using the right light, revealing the scene at that moment. Lauren is among many photographers that have gone to Dubai, taking back those great moments from her trip. She says the emirate city is a photogenic destination that makes for gorgeous photos.

Another person keen on photography is Simone Caprodossi, an Italian underwater and travel photographer, who lives in Dubai pursing his interest in underwater photography at various dive destinations in the region. His UW photos of marine life were features in the magazine of the Emirates Diving Association. To view some of Simone Caprodossi work, visit http://www.scaprodossiphoto.com/.

So, when visiting the Emirates, make sure to bring a good camera with you, like the Nikon D610, a DSLR that offers top-notch photo quality, a well-built body and impressive movie recording capabilities, as Nico de Corato, founder of DubaiBlog and the new Abu Dhabi-centered abudhabiblog.ae states. He adds the Nikon D610 is professional photographer's recommended gear. As a Divemaster, he is seen using the NiMar housing for a Nikon D3200 camera with AF-s Nikkor 18/55 mm f/3.5-5.6G ED VR and eyepiece to take UW photos.

Top digital camera brands, like Nikon, with digital single-lens reflex cameras (digital SLR or DSLR) are a great option for photographers. Those with an interest in this gear and that would like to learn how to use it can find the Nikon School in Dubai the place to improve their picture-taking skills. Students will receive easy-to-understand explanations of the camera features and build upon their photographic efforts, whatever their level of experience.

Photography courses in Dubai

Sorry, no courses matched your search.

Leave your email with us and let us inform you once any relevant course is available.

Thank you! We will contact you once any relevant course is available.

Portrait Photography: Capture Precious Family Moments

With Asim Cheema

Astro Photography: Capture the Beauty of the Stars

With Asim Cheema

Pro Photography Bootcamp: With Gold Medalist Photographer Asim

With Asim Cheema

Photography & Photo Editing Private Masterclass

With FunBooth Dubai

Dubai — At Your Premise

DSLR Camera Essentials Workshop

With Romuel Perey

Dubai — Dubai Production City

Cityscape & Street Photography: Capture Stunning Places

With Asim Cheema

About photography classes in Dubai

Photography is an art of observation. It helps in capturing the objects, places and people that you see around in the grandest and exquisite manner. Minute things in your surroundings that would otherwise go unnoticed can be captured and provided a splendid look through photography.

Photography documents your journey through your life. Whether it is your wedding or your baby's first birthday, photography helps in capturing those precious moments which you would like to cherish. It is also a great stress reliever which takes your mind off your mundane tasks. Photography makes use of the creative and technical side of your brain thus keeping your brain focused and sharp. Learning photography also opens a whole new career path where you can make use of your creativity and imagination.

Photography courses in Dubai offer an opportunity for those who are interesting in pursuing the art either as a hobby or as a career. Whether you are an amateur or a seasoned photographer you can find photography classes in Dubai that suit your requirement. Photography for beginners courses teach the basics of lighting and the tips and tricks for using a digital camera. Some special digital photography classes are also conducted for just women. Food styling and photography, fashion photography, and short film making are other interesting courses that are taught. Photoshop editing course lets you edit and fine-tune your photographs for that perfect click.

Photography lessons Dubai are conducted in different locations like Jumeirah, Knowledge Park, Al Barsha, Dubai Marina, and Dubai Silicon Oasis. Some classes are also conducted at your premises as per your convenient time.