raw file
What Is a RAW File?
How to open, edit, & convert RAW files
A file with the RAW file extension is a Photoshop Raw file, used in very specific circumstances like when transferring image data between different applications.
This format describes an image's color information in pixel by pixel binary text and has absolutely nothing to do with camera raw image formats that you might see created on digital cameras.
Photoshop Help and Adobe Communities have some additional information on Photoshop Raw files.
What's more likely is that you're interested, in general, in raw image files captured by digital cameras. These formats provide the best picture quality from a camera because all the data that the camera sensor can capture is saved in an unprocessed and uncompressed format.
Some examples of raw image formats include Canon's CR2 and CRW, Adobe's DNG, Nikon's NEF, Olympus' ORF, Sony's ARW, Panasonic's RW2, and Fuji's RAF file formats. There are many others.
Camera raw files allow an editor to make all the changes to the photo because there haven't been any modifications already made to it. Processed photos generally end up with a TIFF or JPG file extension.
A RAW file may also be a Raw Audio Data format file, in which case the same uncompressed, unprocessed concept applies.
Other files with the RAW extension may instead be Wii or GameCube Emulator Game Save format files.
How to Open a RAW File
Photoshop Raw files that use the RAW file extension seem to only be directly usable via certain command-line image processing software tools, none of which I'm able to find more information on.
Several image tools support camera raw formats, many of which also advertise support for files that end in the RAW extension, although I can't guarantee that they'll open the one you have. Some of these programs include Microsoft Windows Photos, Able RAWer, GIMP (with UFRaw plug-in), and RawTherapee — all free.
Although certainly not free, Adobe Photoshop also supports a number of raw formats. A 30-day Photoshop trial is an option if you think that's enough to accomplish what you need with that program.
Raw Audio Data files are much more clear-cut and will open with the free and very popular Audacity program through its File > Import > Raw Data. menu. NCH Switch, NCH WavePad, and FMJ-Software's Awave Audio can also play RAW audio files.
If this information isn't helping you open your RAW file, you might double-check that you're not misreading the file extension. RAR is one file type that's spelled very much like RAW but, being a compressed format, opens using completely different software. Adding to the confusion, you may have downloaded RAW files within a RAR archive.
Though not as common as RAW image/audio files, Dolphin Emulator uses the RAW format for emulator data files. Dolphin Emulator is a portable tool (i.e. you don't need to install it to use it) for playing GameCube and Wii games on Windows, Mac, and Linux operating systems.
Though we assume that most RAW files are either uncompressed photos or audio data, it's possible that you have an unrelated file that's using the .RAW file extension. If you're not sure what program is used to open your specific RAW file, try using a free text editor to open the file. They let you view the RAW file as a text file, which may help you figure out what type of file it is and what program is needed to view it normally.
Considering the number of tools out there that open files that end in the RAW extension, you may find yourself in the situation of having more than one of these programs installed at the same time. There's nothing at all wrong with that, but only one program can open them by default.
How to Convert a RAW File
Given the supposed rarity of true Photoshop Raw files and the lack of programs that seem to open them, I'm not aware of any file converters or other utilities that can convert a RAW file to any other format. Zamzar is one free file converter that claims to convert RAW files but I was unable to get it to work.
Having said that, I do know that lots of image editors and viewers can save an open image to a new format, and the same may also be true for RAW files. If you're using Photoshop, for example, you may be able to open a RAW file there and then use the File > Save As. menu to convert the file to JPG, PNG, TIFF, or any number of other image formats.
If you're trying to convert a raw image file that's not actually in the .RAW format but instead ARW, CR2, or another camera-specific format, be sure to follow those links at the top of this page for information on converting them to other formats.
If your RAW file is an audio file, the free Audacity software can save it as a WAV, MP3, FLAC, OGG, or M4A audio file, among several other formats. This is done via Audacity's File > Export Audio. menu option. There's another option in this program that lets you cut just a section of the RAW audio and then export just that bit if you'd rather not save the whole file to a new format.
It's hard to imagine that a RAW file used with the Dolphin Emulator software is able to be converted to any other format since it appears very specific to that software.
How to Convert/Change RAW File System to NTFS Without Data Loss
A RAW file system is a file system that cannot be recognized by your computer. Thus, you cannot access the files on the storage device once it becomes RAW. To make your drive usable again without losing data, you can recover files from the RAW drive using EaseUS Data Recovery Wizard first, and then convert RAW to NTFS or FAT32 by formatting.
What Is RAW File System
A file system, like NTFS, FAT32, and exFAT, controls how data is stored and retrieved. Without a file system, you cannot access and open a storage medium, be it a hard drive, USB flash drive, SD card, and more. RAW file system indicates a state of your hard drive which has no or unknown file system. A disk or drive with a RAW file system is what we called as RAW disk/drive. When a hard drive or external storage device becomes RAW, it could be:
The file system of the drive is missing or damaged
The RAW drive has not been formatted with a file system, neither FAT12/FAT16/FAT32 nor NTFS/NTFS5
The current file system of the storage medium is not recognized by the computer
The RAW file system can be caused by a number of reasons such as virus infection, format failure, accidentally shutdown of the operating system, power outages, etc. When a hard drive or external storage device becomes RAW, your device is unusable and you cannot access the files stored on it. Besides, there are some error messages you may encounter when you try to open the device or run CHKDSK on it, like «you need to format the disk in drive before you can use it» and «The type of the file system is RAW, CHKDSK is not available for RAW drives.»
How to Fix a Drive with RAW File System
As mentioned above, you may be prompted to format the RAW drive in order to make it ready for data storage and access. Indeed, formatting the device will assign a file system to it and thus make it usable. However, this operation will also erase the existing files on the drive. Thus, to fix a RAW drive without losing data, you need to:
First, Perform RAW data recovery
Then, convert RAW to NTFS or another Windows-compatible file system by formatting
Procedure 1. Recover Data from RAW Drive with EaseUS Data Recovery Wizard
Although the RAW drive is inaccessible when you try to open it, you can recover data from the storage medium with the help of hard drive recovery software — EaseUS Data Recovery Wizard. EaseUS data recovery software supports deleted file recovery, formatted file recovery, RAW drive recovery, and more. It will help you recover any existing files on your RAW hard drive, USB flash drive, memory card, etc.
To recover data from a drive with the RAW file system:
Step 1. Locate and scan the RAW hard drive.
On EaseUS Data Recovery Wizard, locate the RAW drive and then click «Scan». The program will automatically scan all lost files and data on the RAW drive.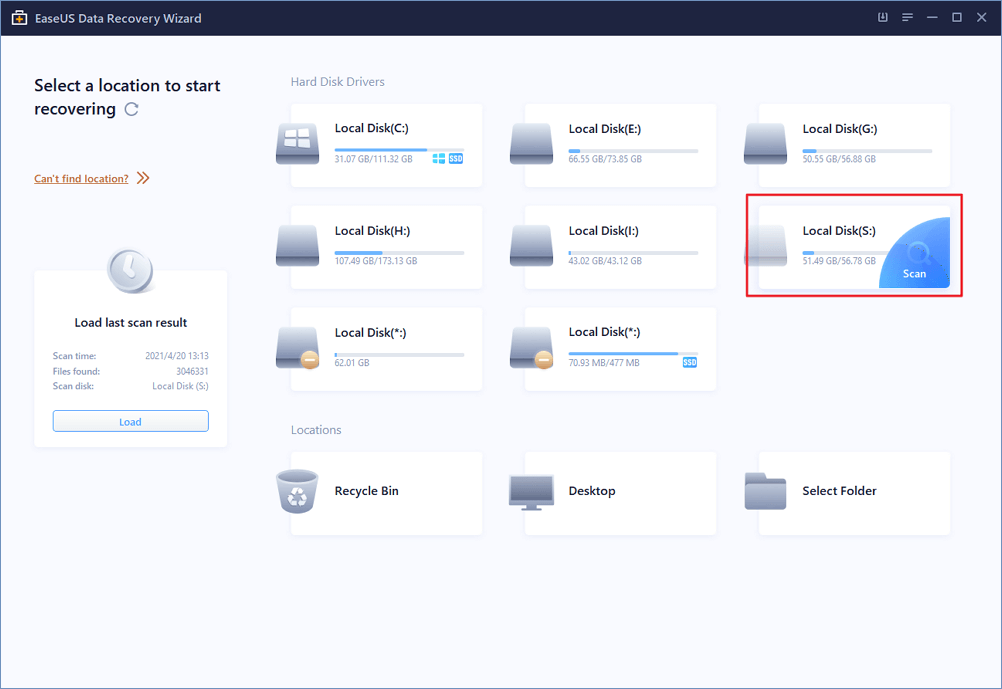 Step 2. Find and preview found data in the RAW drive.
When the scanning process finishes, find lost RAW drive data in «Deleted Files», «Lost Files» or «Existing Files». Filter and Search features also can locate the found files with ease. Check and double-click each file to preview them.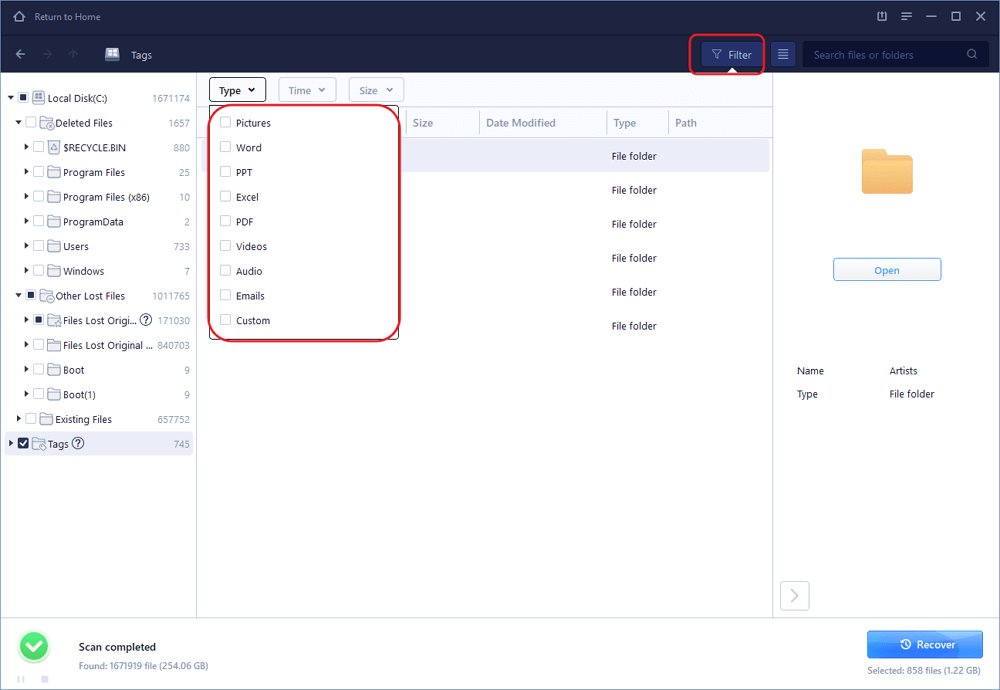 Step 3. Restore and save RAW drive data.
Choose the found files from RAW Drive and click «Recover» to save the items to a new location.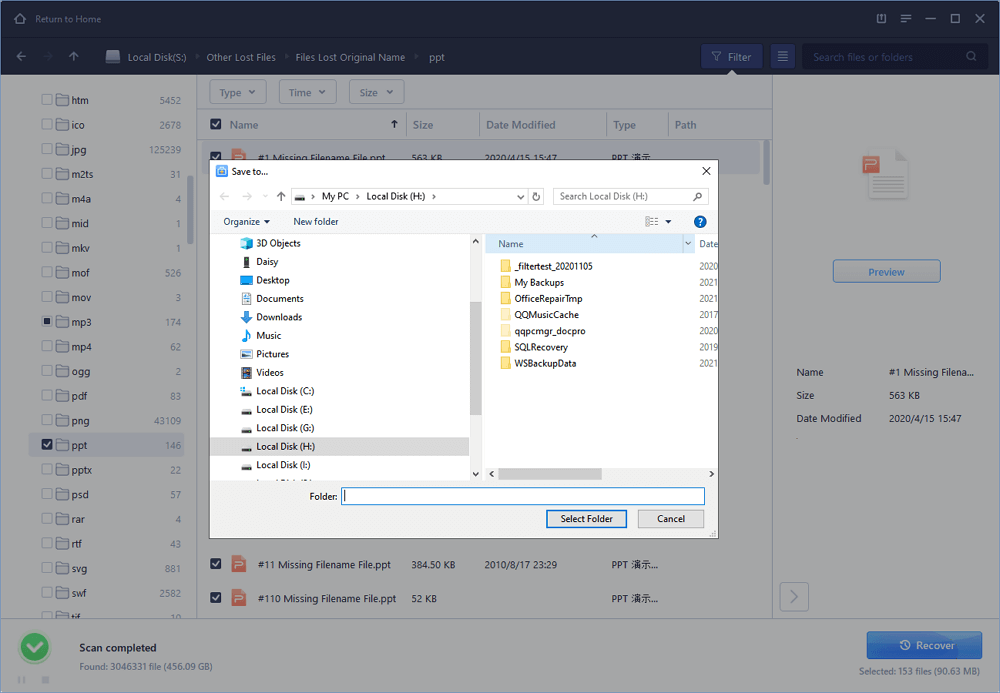 EaseUS Data Recovery Wizard is a powerful data recovery software tool that can help get all data out from the RAW drive. After you have successfully recovered all files from your hard drive, you can now format the RAW drive to NTFS, FAT32 or other file systems with no hesitation.
Procedure 2. Convert RAW File System to NTFS by Formatting
There are generally three ways to formatting a drive, using File Explorer, Disk Management, or free format tool. Here we will show you how to format the RAW drive under File Explorer.
Step 1. Open «This PC», right-click your RAW drive or RAW disk and choose «Formatted».
Step 2. Set a file system (NTFS, FAT32, or exFAT) according to your needs and click «Start».
Step 3. In the Warning window, click «OK» to start formatting your storage medium.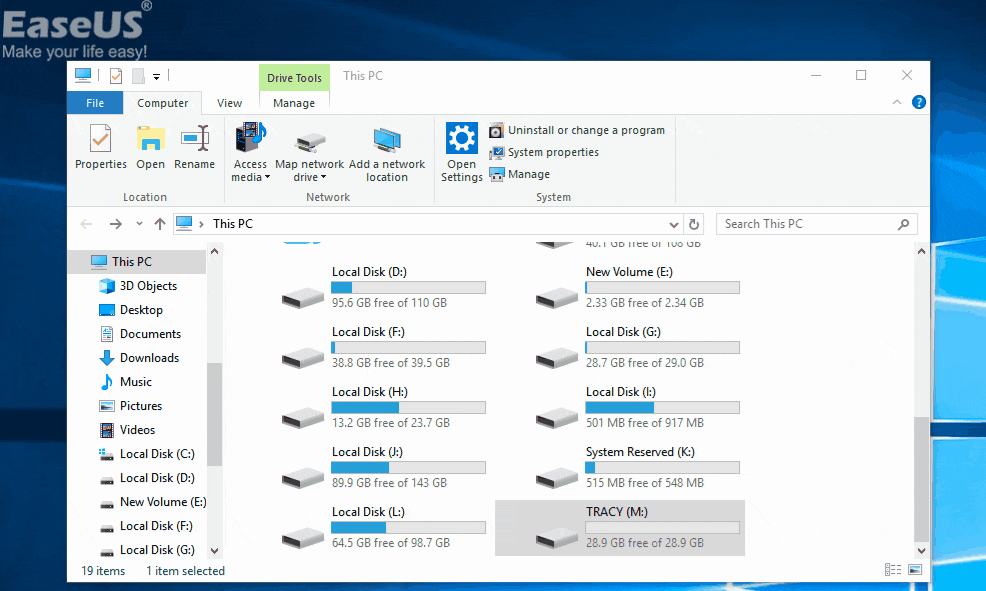 The Bottom Line
Since EaseUS Data Recovery Wizard supports formatted data recovery, you can also use the software to recover files from the formatted drive if you have formatted the RAW drive before performing data recovery. For more detailed guide, refer to the video below:
100 % of people found this article helpful.
Frequently Asked Questions
«EaseUS Data Recovery Wizard is the best we've seen. It's far from perfect, partly because today's advanced disk technology makes data-recovery more difficult than it was with the simpler technology of the past, but it's fast and efficient. « —PCMag
«The first thing you'll notice about EaseUS Data Recovery Wizard Pro is that its interface is very clear and uncluttered, with only a small collection of self-explanatory controls. You won't find lots of extra options hidden in a system of hidden menus, either; what you see really is what you get.» —techradar
«Recover lost files, even after deleting a partition or formatting your drive.» —Macworld
2. Why cannot I recover 2GB data for free?
It is recommended to check the version installed is Free or Trial because they are different versions.
Trial has data preview function but cannot save any files, while the Free version enables to recover 2 GB files. The default free space is 500 MB and you may share the product on social media to get another 1.5 GB.
3. Why cannot the recovered files be opened?
A file is saved as 2 parts on the storage device: directory info (which is comprised by file name, time stamp and size info, etc.) and data content.
If the files with original file names and folder structures cannot be opened, one possible reason is the corrupted directory info. There is still a chance to recover the data content with the RAW Recovery method in our software.
4. Why isn't it suggested to recover the files back to the original drive?
The storage structure of the lost files would be altered or damaged by any changes on the drive. If you save the recovered files back to the same drive, the original data structures and data content would be corrupted or overwritten, which causes permanent data loss. So you should prepare another disk to save the files.
5. How can I check whether my data is recoverable or not before purchase?
The Free version helps you save 2GB files to better verify the recovery quality of our product before purchase.
6. How long does it take to scan the drive?
It strongly depends on the capacity of your hard drive and the performance of your computer. As reference,most drive recoveries can be completed in around 10 to 12 hours for a 1-TB healthy hard drive in general conditions.
Abby Haines / 2017-03-17
Tracy King / 2017-07-18
Tracy King / 2016-08-15
Jean / 2017-01-24
About Data Recovery Wizard
It's super easy to recover 250+ types of files after deletion, disk formatting and virus infection. Click the links and compare the difference of each version.
Rozszerzenie pliku RAW

Raw Image Data Format
Czym jest plik RAW?
RAW (Raw Image Data) to najpopularniejszy format plikГіw dla nieskompresowanych i nieprzetworzonych obrazГіw uЕјywanych przez aparaty cyfrowe. Plik RAW przechowuje obraz zarejestrowany za pomocД… czujnika obrazu aparatu bezpoЕ›rednio, bez jakiejkolwiek kompresji.
RAW wysokiej jakoЕ›ci obraz
Pliki graficzne RAW są powszechnie uważane za najlepszy format do przechowywania obrazów, ponieważ format RAW przechowuje surowe dane bez żadnej kompresji ani przetwarzania, co ma wpływ na pliki obrazów o wysokiej wierności. Użytkownicy mogą dostosować obraz do ekspozycji, balansu bieli i wielu innych aspektów za pomocą profesjonalnego oprogramowania do edycji.
Charakterystyka pliku RAW
RAW charakteryzujД… siД™: szerokim spektrum tonalnym, brakiem stratnej kompresji i gЕ'Д™bokoЕ›ciД… 12 lub 14 bitГіw na piksel (JPEG oferuje 8 bitГіw na piksel). RAW sД… czasami okreЕ›lane jako cyfrowa liczba ujemna.
Rozmiar pliku RAW
Ponieważ pliki RAW przechowują nieskompresowane dane, mogą być dość duże, jeśli chodzi o rozmiar pliku. Pliki RAW mają znacznie większy rozmiar niż pliki JPEG, ale tylko nieco mniejsze niż pliki TIF.
Niestandardowe formaty RAW
Prawie wszyscy producenci aparatГіw cyfrowych uЕјywajД… wЕ'asnych niestandardowych formatГіw RAW, na przykЕ'ad Canon uЕјywa formatГіw CR2 i CRW, Nikon — NEF, Olympus — ORF, Sony — ARW i Fuji — RAF.
Programy wspierajД…ce rozszerzenie pliku RAW
Poniższa tabela zawiera listę programów z podziałem na 3 systemy operacyjne, które możesz wykorzystać do obsługi plików RAW. Pliki w formacie RAW mogą być przeniesione na dowolne urządzenie i platformę systemową, jednak nie wszędzie będzie możliwość poprawnego ich otwarcia.
Programy obsЕ'ugujД…ce plik RAW
Jak otworzyć plik RAW?
Przyczyn, które powodują Twoje problemy z otwieraniem plików RAW, może być wiele. Ważne jest jednak, że wszystkie najczęściej występujące problemy z plikami o rozszerzeniu RAW można rozwiązać samemu. Możemy to zrobić szybko i bez pomocy eksperta IT. Na dole znajdziesz nasze wskazówki, które pomogą Ci zidentyfikować problemy i je rozwiązać.
Krok 1. Pobierz i zainstaluj Adobe Photoshop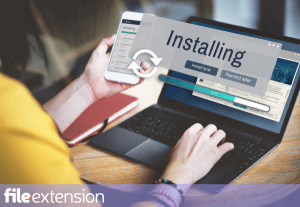 Najważniejszą i bardzo często występującą przyczyną, która uniemożliwia otwieranie plików RAW jest brak odpowiedniego programu, który wspiera pliki RAW na Twoim urządzeniu. W tej sytuacji wystarczy jedynie pobrać, zainstalować i uruchomić Adobe Photoshop lub inny z dostępnych programów, np. ACDSee, PaintShop Pro, Canvas. Pełną listę programów z podziałem na systemy operacyjne znajdziesz powyżej. Najbardziej bezpiecznym sposobem na pobranie instalatora Adobe Photoshop jest odwiedzenie strony internetowej producenta (Adobe Systems Incorporated) i skorzystanie z linków pobierania tam umieszczonych.
Krok 2. Zaktualizuj Adobe Photoshop do najnowszej wersji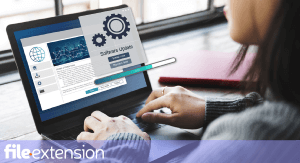 Zainstalowałeś już Adobe Photoshop i nadal nie możesz otworzyć pliku RAW? Sprawdź, czy posiadasz na swoim urządzeniu ostatnią dostępną wersję oprogramowania. Zdarzają się sytuacje, że producenci oprogramowania w nowszych wersjach swoich programów wprowadzają obsługę nowoczesnych formatów pików. To może być jedna z przyczyn sytuacji, z powodu której plik RAW nie jest obsługiwany przez oprogramowanie Adobe Photoshop. Natomiast najnowsza wersja Adobe Photoshop powinna wspierać wszystkie formaty plików wykorzystywane przez wcześniejsze wersje programu.
Krok 3. PowiД…Еј pliki Raw Image Data Format z Adobe Photoshop
Jeżeli problem nadal występuje, należy powiązać pliki RAW z Adobe Photoshop zainstalowanym w ostatniej dostępnej na stronie producenta wersji. Czynność ta może się delikatnie różnić w zależności od systemu operacyjnego na którym pracujesz, ale ogólny schemat postępowania jest podobny.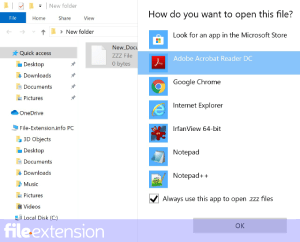 WybГіr podstawowego programu na Windows
KlikajД…c na ikonie pliku RAW prawym przyciskiem myszy, skorzystaj z rozwiniД™tego menu wybierajД…c opcjД™ OtwГіrz za pomocД…
Kliknij Wybierz innД… aplikacjД™ в†' WiД™cej aplikacji
Ostatniem punktem jest wybranie opcji ZnajdЕє wiД™cej aplikacji na tym PC i wybierz z eksploratora katalog instalacyjny Adobe Photoshop. CaЕ'Д… operacjД™ potwierdЕє zaznaczajД…c pole Zawsze uЕјywaj wybranego programu do otwierania plikГіw RAW i klikajД…c OK .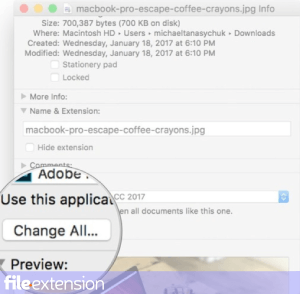 WybГіr podstawowego programu na Mac OS
Kliknij prawym przyciskiem myszy na pliku z rozszerzeniem RAW i wybierz pozycjД™ Informacje
PrzejdЕє do czД™Е›ci o nazwie OtwГіrz w programie . JeЕ›li nie jest otwarta, kliknij na jej tytuЕ', aby rozwinД…Д‡ dostД™pne opcje
Wybierz Adobe Photoshop i kliknij ZmieЕ" wszystko.
W tym momencie powinno pojawić się okno z informacją Ta zmiana zostanie zastosowana do wszystkich dokumentów z rozszerzeniem RAW. W tym miejscu przyciskiem Dalej potwierdzamy całą operację.
Krok 4. Przeanalizuj plik RAW p
Jeżeli instrukcje z punktów 1-3 zostały skrupulatnie wykonane i nie przełożyło się to na rozwiązanie problemu, należy sprawdzić wskazany plik z rozszerzeniem RAW. Istnieje prawdopodobieństwo, że plik posiada błędy, które uniemożliwiają pracę z nim.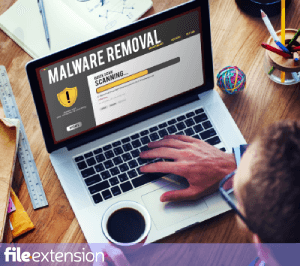 1. SprawdЕє plik RAW pod kД…tem zainfekowania wirusem
Jeżeli plik jest zawirusowany, szkodliwe oprogramowanie zawarte w pliku RAW uniemożliwia otwarcie jego oryginalnej zawartości. Przeskanuj sam plik RAW a także cały system korzystając z oprogramowania antywirusowego. Jeśli po skanowaniu otrzymałeś komunikat, że plik RAW jest niebezpieczny, wykonaj niezbędne czynności wyświetlone przez program, aby zneutralizować zagrożenie.
2. SprwadЕє czy plik RAW jest nieuszkodzony
Jeżeli dostałeś plik RAW od innej osoby, poproś o wysłanie jeszcze jednej kopii oryginalnego pliku. Być może nie został poprawnie skopiowany na nośnik danych i jest niekompletny, taka sytuacja uniemożliwia poprawne korzystanie z jego zasobów. Analogicznie, pobieranie pliku z rozszerzeniem RAW z internetu mogło być przerwane i nie posiada on wszystkich danych. Należy wtedy raz jeszcze pobrać plik z tego samego źródła.
3. SprawdЕє, czy posiadasz uprawnienia Administratora
Niektóre pliki wymagają posiadania najwyższych uprawnień w systemie, aby była możliwość ich otwarcia. Przełącz się więc na konto posiadające odpowiednie uprawnienia i spróbuj otworzyć plik Raw Image Data Format.
4. SprawdЕє, czy Twoje urzД…dzenie nie jest zbyt obciД…Ејone i posiada odpowiedniД… iloЕ›Д‡ zasobГіw do otwarcia Adobe Photoshop
Jeżeli system nie posiada w danej chwili wystarczających zasobów aby otworzyć program do obsługi plików RAW, spróbuj zamknąć wszystkie inne aktualnie używane aplikacje i ponowić próbę jego otwarcia.
5. SprawdЕє czy TwГіj system operacyjny i sterowniki sД… aktualne
Posiadanie najbardziej aktualnych wersji oprogramowania wpływa nie tylko na bezpieczeństwo, ale także pozwala rozwiązywać wiele problemów, także te związane z Raw Image Data Format. Być może jedna z dostępnych aktualizacji systemu operacyjnego lub zainstalowanych sterowników rozwiązuje problemy z plikami RAW, które występowały w jednej z poprzednich wersji oprogramowania.
How to process and edit raw files from your camera
New to photography? Learn how to process and edit raw images from your digital SLR for the best results.
Shooting in raw is one of the best ways to have total control over your images in post-processing.
A raw file is the image as seen by the camera's sensor. Think of it like unprocessed film. Rather than letting the camera process the image for you, turning it into a JPEG image, shooting in raw allows you to process the image to your liking.
Applying adjustments to a raw image is a non-destructive method of editing your photos, unlike editing a JPEG.
Want the best of both worlds? Some digital cameras will let you shoot in raw + JPEG mode, capturing the raw image while simultaneously processing a JPEG image for easy use.
What you need
A digital SLR or camera that can shoot raw
Image processing software such as Adobe Lightroom, Photoshop or the software that came with your camera
Remember that not all raw files are created equal, as different manufacturers will more than likely use their own proprietary file formats. For example, Nikon uses the .NEF extension, Canon uses .CR2 and Sony uses .ARW. Pentax generally uses the more open DNG format.
If you don't have access to raw editing software, there are also a few web-based tools that can help, such as WebRaw and Pics.io .
For this tutorial we will be using Adobe Camera Raw and Photoshop CC, but the principles should be very similar for whichever editing program you use.
Basic adjustments
When you open up the raw image in Photoshop, Adobe Camera Raw will automatically start. The window will look something like this:
Screenshot by Lexy Savvides/CNET
From here, you can adjust values such as the exposure and temperature. Move the exposure slider to simulate the effect of adjusting your exposure in-camera. The results will be automatically reflected in the image.
Notice that as you adjust most of these settings, the histogram will also change.
Recovering detail
One of the most important reasons for shooting in raw is to be able to recover image detail in case something goes wrong. Blown out your exposure so there are white patches of highlights everywhere? You probably will be able to bring some of this detail back thanks to the raw file.
In the example below, you can see from the histogram that there are clipped highlights in the sky. If you need help reading your histogram, this article explains more.
Screenshot by Lexy Savvides/CNET
The highlights slider is the key here; moving it further to the left will bring back detail that was lost from the blown out highlights. Extra image detail can be recovered by adjusting the exposure slider as well.
The same process can be used to bring back shadow detail in underexposed areas.
This image has a lot of detail in the underexposed shadow areas that can be brought back with a bit of tweaking. Lexy Savvides/CNET
To recover shadow detail, use the same technique as for recovering highlights. Simply move the slider until you see detail appearing again.
Screenshot by Lexy Savvides/CNET
White balance
Rather than setting a white balance value in the camera, when you shoot raw you can use any white balance setting and then adjust it in post-processing. From the Camera Raw interface, choose an option from the drop-down menu that best suits your needs.
There is another tool available in Camera Raw that provides white balance adjustment — the white balance dropper. At the top of the window, simply select the white balance tool, and click on the part of the image that should be white. Then, Camera Raw will automatically adjust the colour temperature to make that component a true white. This is exactly the same as taking a manual white balance reading in-camera.
Making images pop
The examples above have mostly been working with images with quite obvious faults. Sometimes, there may be nothing wrong with your image at all but it looks a bit dull. Here is how to make an image pop with a few simple tweaks to the raw file.
Below is an image taken on the camera's metered exposure. It looks OK, but could use a bit of work to make it look even better.
Screenshot by Lexy Savvides/CNET
First, let's brighten things up a bit by increasing the exposure. I have also brought up the contrast a bit.
Screenshot by Lexy Savvides/CNET
The image still looks a bit cool, so I'm going to change the white balance option to warm things up a bit. For outdoor situations, the cloudy white balance preset adds a more warmth to the scene. You could also achieve a similar effect by moving the temperature adjustment slider. I have also taken this opportunity to pull up the white value, and recover some of the lost highlights in the wall by bringing down the highlight slider.
Finally, to really make things look defined, boost the clarity slider a little bit to the right. The clarity tool looks for edges and defines midtone contrast. Use it sparingly for the best results.
Screenshot by Lexy Savvides/CNET
Here is a comparison of the before and after image to give you an idea of how you can make an image pop using raw adjustments:
Once you have applied some basic adjustments, click Open Image to enter into Photoshop and continue editing as you need.
This is a basic walkthrough of editing raw images — stay tuned for a more in-depth look at raw adjustments soon.
What Is an ARW File?
How to open, edit, and convert ARW files
A file with the ARW file extension stands for Sony Alpha Raw, and is, therefore, a Sony RAW Image file. It's based on the TIF file format and is similar to other RAW files from Sony cameras, like SR2 and SRF files.
A raw image format just means that the file hasn't been compressed or manipulated in any way; it's in the same raw form it was when the camera first captured it.
Though the Sony RAW file type is more common, an ARW file might instead be an ArtStudio Scene file.
How to Open an ARW File
ARW files that are of the Sony RAW image format (i.e., from a Sony digital camera) can be opened by various graphics programs. Microsoft Windows Photos and Windows Live Photo Gallery are two examples.
Depending on the version of Windows you're using, you may have to install Sony RAW Driver before the built-in image viewers like Photo Gallery can view the ARW file.
You can also upload the ARW file to the raw.pics.io website to view or edit it in your browser without needing an ARW opener installed on your computer.
An ARW file that's an ArtStudio Scene file can be opened with ArtStudio.
If you find that an application on your PC does try to open the ARW file but it's the wrong application or if you would rather have another installed program open ARW files, see our How to Change the Default Program for a Specific File Extension guide for making that change in Windows.
How to Convert an ARW File
The best way to convert a Sony RAW Image file is to open it in one of the programs mentioned above. Photoshop, for example, can convert an ARW file to RAW, TIFF, PSD, TGA, and a number of other formats, through the File > Safe As menu.
If you convert the ARW file on the raw.pics.io website, you can save it back to your computer or Google Drive account as a JPG, PNG, or WEBP file.
Adobe DNG Converter is a free tool for Windows and Mac that can convert ARW to DNG.
Another way to convert an ARW file is to use a free file converter like ARW Viewer or Zamzar. With Zamzar, you have to first upload the ARW file to that website, and then you can convert it to JPG, PDF, TIFF, PNG, BMP, AI, GIF, PCX, and several other similar formats.
If your ARW file is an ArtStudio Scene file, use ArtStudio's File > Export menu to save the file to a BMP, JPG, or PNG image file. You can also export the scene as an EXE, SCR, SWF, animated GIF, or AVI video file.
Still Can't Open the File?
One reason for why you can't open an ARW file is if you're misreading the suffix on your file's name. If it ends with something that looks like ARW, you might be confusing it for an image file when really it's in a completely different format.
For example, your file might instead end with the .ARR file extension, which looks a lot like ARW but probably only works in a program like Clickteam Fusion since some ARR files are MultiMedia Fusion Array files.
The same could be said for AWW files used with Ability Office, or XAR files created by Microsoft Excel. Other examples include ARD and GRD files.
If you find out that you don't really have an ARW file, research the file extension you see, either here on Lifewire or on Google, to learn more about the format and which programs are capable of opening or converting it.
What Is a Raw File? (And How to Open One!)
Subscribe Below to Download the Article Immediately
You can also select your interests for free access to our premium training:
Digital cameras can usually photograph images in two ways, giving you a JPEG or a Raw file. A JPEG image file is easy to work with, as many programs recognize it.
A Raw file is a little different. They are larger files and keep more information. There are different Raw file extensions, and computers often have trouble opening them.
To find out what a Raw file is, and how to open one, read on.

[Note: ExpertPhotography is supported by readers. Product links on ExpertPhotography are referral links. If you use one of these and buy something, we make a little bit of money. Need more info? See how it all works here .]
How to Open a Raw File?
Opening a Raw file requires an editing software program such as Photoshop. Some specific programs or websites allow you to view or convert Raw files.
Photoshop is a little more involved than opening Raw files in an alternative program, such as Lightroom. Lightroom opens Raw files without you even realizing. That said, Lightroom and Photoshop work from updates.
Photoshop gives you the chance to edit white balance and other features of the image before converting. Camera Raw (window in the installation process) allows you to adjust your photo before it enters Photoshop .
With Lightroom, Camera Raw is already included in the import process and doesn't give you a choice.
The problem with these software choices is they work from updates. When a camera manufacturer releases a new camera, they can also change the Raw file format extension. You have to wait for that extension to be usable.
This recently affected my workflow. When working with the Canon EOS R, Lightroom Classic CC 2019 wouldn't import the images. I realized that CR3 file extensions were 'not currently supported'.
What you'll find is that you'll need to be creative. There are many editing programs available. They all open different Raw file extensions. But, some are not supported.
For these, you might find you need to convert Raw files to other file types, such as DNG to be able to use them for editing.
File Extensions and Programs
Below is a list of the camera manufacturers that use Raw, their file extensions, and programs you can use to open them.
IIQ – Intelligent Image Quality by Phase One – Use Capture One, Adobe Lightroom or Photoshop
3FR – Hasselblad – Use Adobe Photoshop Elements, Microsoft Photos, or File Magic.
DCR, K25, KDC – Kodak – Use GIMP or Adobe Photoshop
CRW, CR2, CR3 – Canon – Use Adobe Photoshop or Lightroom
MEF – Mamiya – Use Adobe Photoshop Elements or DNG Converter
MOS – Leaf – Use Capture One or RawTherapee
NEF – Nikon – Use Adobe Photoshop or Lightroom
ORF – Olympus – Use Aftershot, Adobe Photoshop CC or Photoshop Elements
PEF – Pentax Electronic File by Pentax – Use Adobe Photoshop and Photoshop Elements
RW2 – Panasonic – Use Adobe Photoshop Elements or RawTherapee
ARW, SRF, SR2 – Sony – Use Adobe Photoshop and Photoshop Elements
How Do I Convert a Raw File to JPEG?
To convert a Raw file to a JPEG is an easy enough process with the right tools. The most important thing you need is software that can read the Raw file format in the first place.
Adobe Lightroom is the most straightforward option. It opens Raw files with no problem or prompt. Then you Export the image, which it will save as a JPEG.
Adobe Photoshop is another program you can use. But it can be a little more complicated to use. Using a Raw file format in Photoshop will force open Camera Raw (a Raw file convertor). This process is something you need to go through before you can open the image.
Lightroom has Camera Raw as part of its import process. Both of these programs allow you to import, edit, and then save or export the files as JPEGs. You can then save them as TIFFs, PNGs, or even GIFs.
Looking for more tips on Raw images? Why not check out our articles on On1 Photo Raw 2019 Review and How to Open Raw Images in Gimp Using Ufraw next!
6 Websites to Download RAW Images for Free
In photography, RAW images are less popular since they require more touches before ready to use. Unlike JPG which basically is a portable format and can be open using regular image viewers, a RAW file need to be converted first since not all image viewers have the capability to open RAW. RAW is a proprietary format. Each camera brand has its own file extension of RAW.
RAW-formatted images are good for those who want to learn image editing. RAW images have better quality because no image information is compressed when you shoot in RAW. It's different to JPG where some image information will be compressed. You can distinguish both formats by editing a single image over and over. Your RAW-formatted image will remain good in quality. Your JPG-formatted image will also (probably) remain looks good, but it will lose its quality.
If you recently want to learn editing RAW file but is too busy to go out for photographing, there are some websites where you can download some RAW images for free so that you can start learning immediately. Here is the list.
1. FixThePhoto
FixThePhoto is a professional photo editing company, which offers Photoshop services for all genres of digital photography since 2013. Here you can download free RAW photos that you use for training photo retouching skills or other personal purposes. Portraits, still-lives, product, real estate, baby, family, jewelry or wedding photos free and easy to download.
2. WeEdit.photos
WeEdit.photos offers free male and female portrait photos for beginning photographers to train their skills in Photoshop or Lightroom. You can discover unique assets for your projects
3. RAW-Samples
Have been around since 2007, RAW-Samples is one of the best places if you need a RAW file to learn image editing, while you have no time to go out for photographing. This website comes with a very good navigation where images are gathered based on camera brand. Sadly, there is no preview available so you can't see images forms unless you download them on your computer and preview them by yourself using your RAW viewer.
RAW-Samples is basically meant to help developers by giving them possibility to check their software with different camera-brands and models.
4. Anbeketova.com
Anbeketova.com is basically a professional retouching service which focuses on portrait photos. But, the website also kindly offers free RAW files that you can download to learn image editing or other purpose. The RAW file — just like the service — is limited to portrait photo.
5. PhotoSerge
PhotoSerge isn't also a purely RAW image provider. It's a website where you can learn image editing online, handled by photographer Serge Ramelli. The photographer promises to give you free RAW images he use in his free tutorials if you sign up to his website.
The original RAW-Samples Website (online since March 2007).
Home
Aptus
Canon
Epson
Fuji
Hasselblad
Kodak
Leica
Mamiya
Minolta
Nikon
Olympus
Panasonic
Pentax
Phones
Polaro >
Changelog
All Files as 7z-Archive
Archived Content
Donators
Links
Legal Stuff
Imprint
Latest Update:
November 2nd, 2016
I recommend the
Webhosting by cyon.ch

Welcome at RAW-Samples
The Goal of this Website is to provide RAW-Files of nearly all available Digitalcameras mainly to software-developers. It's not the goal to share every different exposure-setting of a camera-brand, but to give developers the possibility to check their software with different camera-brands and modells.
How can you help to extend this archive?
If you own a Digitalcamera or if you have access to one which is not listed here and if the camera can record in RAW Format (DNG is actually not a proprietary file-format with plain sensor information, aka RAW!), I'm glad to get a RAW-File of it which I can then publish here on my website.
Make a photo of something with structure and colorfull, there is no photographic art required. Then send this file including camera-brand and model
by e-mail to: This email address is being protected from spambots. You need JavaScript enabled to view it. (e-mail will be «human-read», you may write in english or german)

or upload it trough ftp to:
ip=ftp://ri200.myds.me
username=upload
password=raw
A free FTP-Program can be found here: FileZilla
(if possible, try first the «active»-mode, as passive is actually not working due to firewall-rules)
Attention: Please send also an e-mail with used filename, and your name. I really need this to know, that you are the owner of the file! The file must be free of any copyright and I can not be responsible for any legal rights on it!
I will then provide this file here to everybody who is looking for one for free.
For the latest updates you may check here: changelog.
Thanks a lot for your help and I would also appreciate your link to this website.
Jakob Rohrbach, Switzerland.
The type of the file system is RAW: how to fix partition
Author: Vlad Brown
Data recovery specialist, guest author, journalist.
It is a rather widespread problem: SD Card or HDD is not accessible, the type of the file system is RAW. At the same time Windows (7-10) gives notification "unable to run chkdsk on the disk".
What is RAW, how bad is the problem for the hard drive (memory stick or memory card) and how to fix the file system error – read on.
Contents:
What is a RAW drive (or RAW file system)
Raw disk properties provide the following info: flashcard filesystem is raw, and it wasn't formatted to NTFS or FAT.
In Windows partitions with unknown filesystem are marked as RAW. It happens when none of the system drivers was able to recognize FS type. In case with Windows OS, we're talking about exFAT, FAT(32) and NTFS.
That is to say, RAW is not a file system but an error of a partition on a hard disk or any other data storage device.
RAW Disk: what causes the issue
What usually causes RAW markup:
disk or volume wasn't formatted (or was formatted incorrectly);
the type of filesystem is not supported by the current OS;
access to the filesystem/disk/memory card denied or limited;
reading errors and bad blocks in large numbers were found;
damaged filesystem structure.
There are symptoms of a RAW disk which show that there's an issue with your disk. Among them are the following:
The disk is read as a wrong type of data storage device
Windows shows "Cancel", "Retry", "Error" windows
Filesystem in apps is shown as RAW
"chkdsk is not available for raw drives" file system error appears
Windows offers to format the disk
Names of the files contain symbols other than basic
When does the error "chkdsk is not available for RAW drives" appear
Information about filesystem is kept in two locations:
MBR partition Table
Volumes boot sector
If one of them is damaged or isn't found, chkdsk informs that «the type of the file system is raw».
Why is RAW markup an issue
You can't access the data on a disk or perform any operations on files if a partition of the disk has RAW markup. Besides, such a drive can't be checked for file system errors or defragmented.
As a result, you can't access files on the drive although physically they are still there.
Note. If your disk or partition has RAW format, Windows will suggest formatting it by notifying you: "Disk not formatted do you want to format it now?".
Don't follow this suggestion: once you format an HDD, all the data gets lost from the RAW drive.
How to fix RAW without losing data via EaseUS Data Recovery Wizard
You can get access to the files by fixing MBR partition table or converting RAW to NTFS format. It is possible to do without losing any data or formatting.
As RAW disk still contains data, we're going to try and retrieve it (if not completely, at least the most valuable files).
We'll need EaseUS Data Recovery Wizard. Read on to find out how to use it for data recovery on RAW partitions or disks.
Step 1. Data recovery on RAW partition or Disk
EaseUS Data Recovery Wizard is exactly what you need:
To recover data on RAW drives,
To fix raw drive without format,
In case your SD Card or memory stick in RAW format wouldn't get formatted,
To search for deleted hard drive partitions.
Data Recovery Wizard is a paid tool when it comes to the full set of its features.
Advice. As an option, you can try such free apps as Recuva or the ones from [this review].
1. To begin with, download the tool from its official page:
The program is compatible with Windows 7/8/10; yet, it can be installed on the earlier versions.
2. Start EaseUS Data Recovery Wizard and in the new window select file types for recovery (or enable the option All file types). Confirm by pressing [Next].
3. If a disk partition was deleted or is recognized as RAW in the Explorer, turn to the option Lost Disk Drives.
Select the problematic disk with deleted data (Lost partitions section) and press on Scan.
EaseUS Data Recovery Wizard will perform search of files available for recovery on the given disk or SD Card.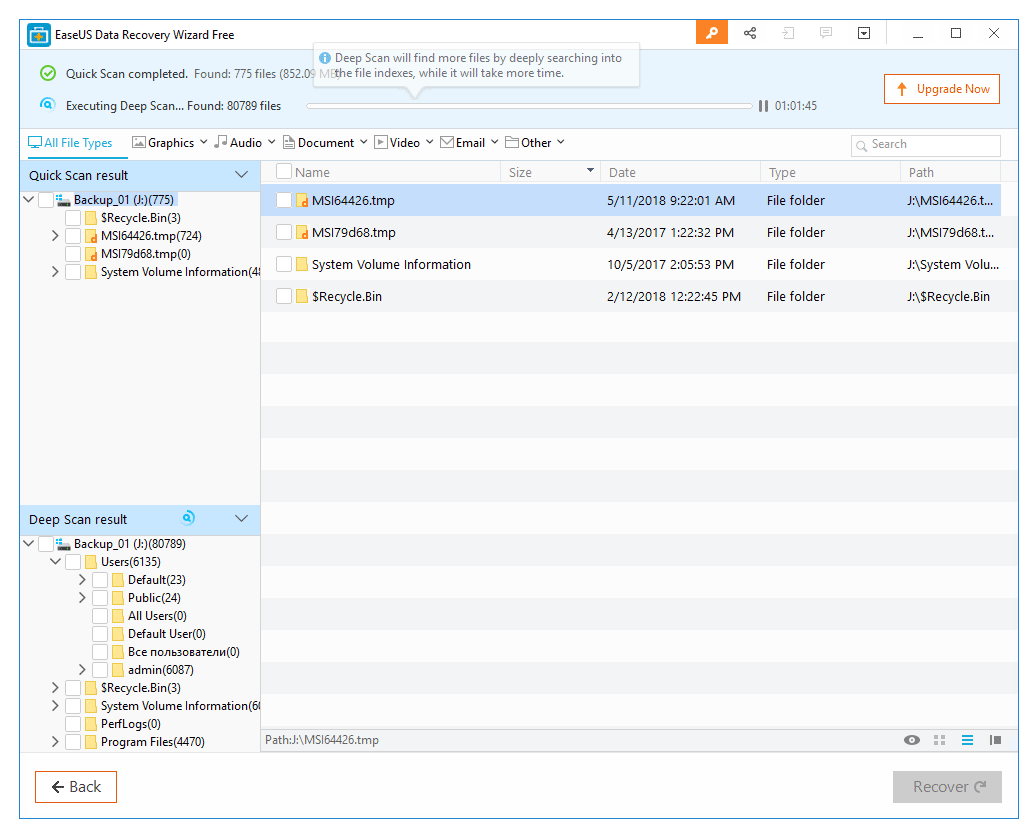 Raw partition recovery using EaseUS Data Recovery Wizard for Windows
4. When the scanning is finished, there will appear a list of all the found files and folders. Tick the box next to the needed ones and press on Recovery to get them saved/recovered.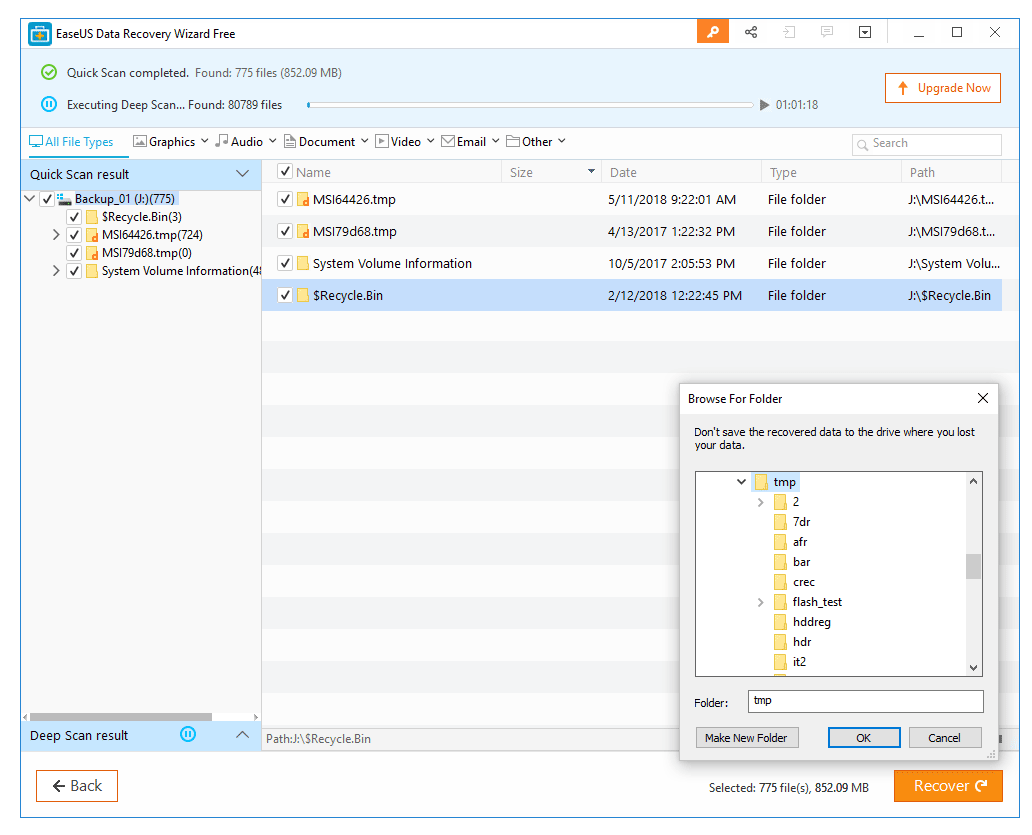 Raw drive recovery: saving results
Step 2. Convert RAW to NTFS files system without losing data
Once the files have been restored, your RAW disk needs formatting in order to store files on it in the future. [Here] we tell what the right way to do it is.
BTW. Windows OS allows formatting disks to NTFS using DiskPart utility. You can access to the hard disk without OS via command prompt as well.
So if you first recover data on a RAW disk, you can then safely retrieve NTFS partition and do formatting while if you format your disk first and then try getting back your data, the chances for recovery drop significantly.
If you've already formatted the RAW partition and want to recover data now, Auslogics File Recovery and this guide might be of help:
Been trying to recover an external hard drive that has gone from NTFS to RAW with Easeus Data Recovery. The scan has been running for 3 days straight and keeps looping 2:36 due to scanning for bad sectors.
[Damged sd card format]
I used CMD for format sd card it is not worked for it. It shows » the type of file system is RAW. CHKDSK is not availble for RAW drives» Please help me.
[Corrupted sd card]
My SD card got corrupted, i tried using cmd and it tells me chkdsk is not available for RAW drives, and if i go to properties>tools>check, it doesn't check, instead it tells me to format it.
On my phone i can't see any pic the albums exist but all pics and videos are now a grey image with!
If i format it can I recover the videos using a recovery software?? Those videos and pictures are so important for me i'm not able to find them anywhere else or do them again»
HOW TO. What is a raw file in photography?
Thursday June 9, 2016
By Bonnie Meyer
What is a raw file, and is it always better than shooting images as JPEGs? The quality of your photos can change when shooting raw files, and in this tutorial we explain the biggest advantages and disadvantages you need to be aware of.
What does RAW stand for?
Really Awesome Work. Not really, no. Despite the fact that camera manufacturers call them 'raw' files, it doesn't stand for anything like JPEG does (Joint Photographic Experts Group – the name of the organization that established the standard).
Like the name implies, raw files consist of the raw image data taken by the camera sensor, coupled with the information about the camera settings and processing parameters established at the time the file was recorded.
So what's the difference between raw files and JPEGs?
At the instant a picture is taken, there is no difference. JPEGs begin as raw files: it's just that the camera changes them into JPEGs prior to saving them to the memory card. This means that all the image settings, such as sharpening, colour, contrast, and white balance are infused into the JPEG.
When it comes to raw files, this data is preserved together with the image data rather than being permanently applied to it.
Additionally, raw files maintain themselves much better when edited. JPEGs are 8-bit files, which means that they store less colour data than 12- or 14-bit raw files. You'll notice that colours start to break up at a quicker rate when you start manipulating a JPEG.
SEE MORE: 8 night photography tips you'll use forever
Why do I need to process a raw file?
You must do this to create an image that you can print or share, such as a TIFF or a JPEG. There are two ways that you can convert a raw file: either in-camera, with models that possess this ability, or in raw conversion software.
The latter is the favorable option because it provides a stronger and more flexible set of controls. Camera manufacturers furnish raw software with their SLRs, however third-party software, such as Lightroom, Adobe Camera Raw (part of Photoshop and Photoshop Elements) and Capture One Pro, has the ability to produce striking results.
If I need to process a raw file, how is it that I can see a preview image on the back of the camera?
The preview image is always based on the JPEG version of the photo. The histogram reading is based on this JPEG as well, but the original raw file possesses a wider dynamic range and more exposure latitude.
Basically, this means that the raw file contains more detail in dark and bright areas than the JPEG version, and additionally you can create a useable image from a file that has been under-exposed or over-exposed.
What happens to a processed raw file?
Every change you make while editing a raw file is what's called 'non-destructive', meaning they're never permanently applied.
Instead of being baked into the raw file, the changes are saved next to it as a group of instructions to which the raw software adheres in order to construct a JPEG or TIFF copy of the final image.
How to get more from your raw files
In addition to delivering the best quality from your camera and providing creative opportunities, raw files can be thought of as a type of safety net, permitting you to change your mind about some of the settings you made when you took a photo. You will get a more accurate preview if you get things right in-camera, though.
Exposure
While you can't change the aperture, shutter speed and ISO once you've taken a shot, you can enhance the overall exposure.
White balance
You can either set the white balance manually by using sliders or clicking on areas of the image, or you can pick a white balance preset on your camera.
Picture styles
The majority of cameras offer Picture Styles, however you can alter the levels of colour, contrast and sharpness in a raw converter.
Noise reduction
Adjust the amount of noise reduction that is applied to high-ISO and long-exposure shots, in addition to underexposed images you've brightened.
Aspect ratio
A raw file is always saved at the native aspect ratio of the sensor (usually 3 x 3). If you're shooting JPEG and you set a different aspect ratio on the camera, you're stuck with it. Raw, on the other hand, lets you change your mind.
Spot removal
Cleaning your sensor is essential to prevent dust spots on your images. You can dispose of these when you process a raw file, then apply apply this change to all the pictures in a series.
Looking at file sizes…
While a large, high-quality JPEG image has the same number of pixels as a raw file from the same camera, it does have a smaller file size because it is saved using 'lossy' compression. Lossy means that some image data is sacrificed in order to create the smaller file size.
Raw files employ lossless compression which means you can't fit as many of the bigger files onto a memory card as you can with JPEGs. Some cameras come with the option of shooting a raw file and a JPEG at the same time, which slows down the shooting speed even more.