triggertrap
Triggertrap for iOS and Android is now open source
Ever since we announced that Triggertrap is going out of business, we have had the desire to ensure that we don't leave our existing customers hanging. Hundreds of thousands of photographers around the world have used our products through the years, and tens of thousands still rely on Triggertrap to help empower their creativity. It felt like a shame to let a company closure take the apps offline, so we've been trying to find a solution. Today, I'm happy to announce that I think we have one.
In short: Apple in particular likes making updates to their OS which breaks legacy apps, and there are too many photographers taking amazing photos with Triggertrap products to just let that happen. Without developers to continue the work, however, there was a risk that the apps would just stop working one day, and there wouldn't be anything anybody would be able to do about it.
Open source is in our DNA
We have been a big fan of open source since day 1 and our humble beginnings as a Kickstarter-funded open source triggering solution, six years ago. Our original, Arduino-based Triggertrap v1 has been open source since 2011. When Matt developed a sunrise / sunset calculation algorithm implementation in Javascript as part of our Android app in 2012, we released that, too.
When our second Kickstarter campaign, Triggertrap Ada launched, we weren't planning to open-source that, just like we weren't looking to open-source our mobile hardware. However, when the campaign cratered, we promised to give everything we had done that far back to the Kickstarter community. As part of that, we open-sourced our most ambitious project, too. The response to us open-sourcing that product was overwhelmingly positive.
As I already alluded to in the original going out of business post, Triggertrap had had a rough ride after the Ada project ground to a halt. We managed to limp along for another 18 months or so after that, off the back of our Triggertrap Mobile products, but the company never quite recovered. We had round after round of lay-offs, and ultimately took a look at the business, realizing that the debts we had incurred in the process wouldn't be paid off any time soon. And so, that was the end.
Triggertrap Mobile hardware + apps: Now open source.
Earlier this year, I released the Triggertrap Mobile Dongle hardware as open source, and today, the apps join the fray as well, with the source code for both our Triggertrap iOS app and our Triggertrap Android app now available for download from GitHub. The apps themselves are still available on the Google Play store and Apple's App Store.
Triggertrap's lead iOS engineer (and later CTO) Ross Gibson has agreed to take on the ongoing development of the Triggertrap Timelapse Pro app for iOS, and he will be the repository master for the Triggertrap Mobile for iOS app as well. He'll continue to be able to publish the Triggertrap app to the Apple store, so as and when people make contributions to the Triggertrap apps, you will continue to benefit even if you're not willing or able to compile and install your own software to your Apple device.
We haven't yet found anybody who is willing to take responsibility for the Android app repository, but I'm hoping to resolve that final piece of the puzzle in due course.
Triggertrap has been an incredible journey for everyone who's been involved with it. Even with the company in the process of winding down, I hope that the story has an opportunity to continue without the team that was driving it. With the software and hardware now out there as open source, I hope it continues to thrive and help photographers do what photographers do best: Create amazing images.
TriggerTrap — wyzwalanie aparatu, czym tylko zechcesz

TriggerTrap to uniwersalny wyzwalacz, umożliwiający zdalne podłączenie spustu migawki do dowolnie wybranego sygnału. Dzięki zastosowaniu lasera, sygnału dźwiękowego i interwałów czasowych w jednym urządzeniu, otrzymamy możliwość fotografowania na wiele różnych sposobów, o których dotąd mogliśmy jedynie marzyć.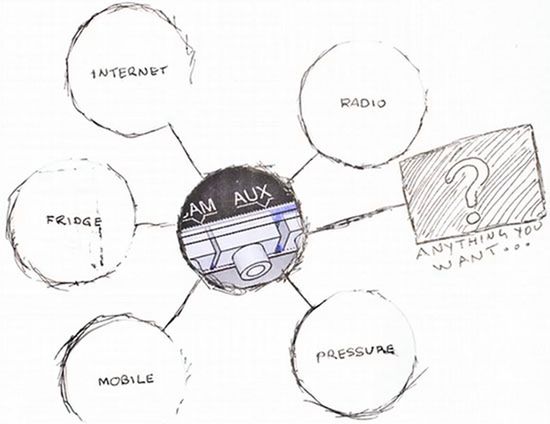 Aby uzmysłowić sobie działanie wynalazku duńskiego fotografa i blogera Photocritic Haje Jana Kampsa wystarczy wyobrazić sobie pewną sytuację. Powiedzmy, że mieszkam w akademiku i ktoś ze studentów notorycznie wyjada moje zapasy z lodówki. Chcąc ustalić kim jest tajemniczy podjadacz, ustawiam TriggerTrap na reakcję dźwiękową związaną z otwieraniem drzwiczek lodówki i … pssstryk. Aparat robi zdjęcie łapiąc nicponia na gorącym uczynku 🙂 Podobny eksperyment można również przeprowadzić nastawiając wyzwalacz na dźwięk przychodzącej wiadomości w telefonie lub każdy inny powtarzalny odgłos dochodzący do urządzenia.
TrigerTrap wykorzystując laser pozwala wykonać zdjęcie za każdym razem, kiedy ktoś lub coś przetnie jego linię.
TriggerTrap znajdzie swoje zastosowanie także przy realizacji filmów poklatkowych. Wystarczy nastawiać urządzenie tak, aby wysyłało żądanie wyzwolenia migawki co pewien okres czasu i nasz timelapse zrealizuje się sam. Szkoda tylko, że urządzenie nie wykona za nas obróbki zdjęć i nie zmontuje całości w edytorze wideo 🙂
Zobacz również: Fotoblogia.pl — największy blog o fotografii w Polsce
Projekt budowy TrigerTrap został kilka dni temu przedstawiony w serwisie Kickstarter. Aby rozpocząć seryjną produkcję tego urządzenia potrzeba 25 tysięcy dolarów. Sądząc po reakcji użytkowników serwisu Kickstarter, pomysł może wypalić.
W internecie możecie znaleźć niezbędne informacje dotyczące budowy podobnego urządzenia wykorzystującego laser, a szczegółowe informacje dotyczące TriggerTrap w wideo prezentowanym poniżej.
Triggertrap Going out of Business FAQ
Triggertrap went out of business in January 2017. Please find below the announcement. Beneath that, the FAQ regarding the company's closure.
UPDATE — There are a few Triggertrap Mobile Kits left on Amazon. They are being sold by a third-party seller, we are unsure how much stock they have left.
Announcement
The below is an e-mail to our customers, from Triggertrap founder Haje, on 31 January 2017
I'll try to keep this as brief as possible, not least because this is an e-mail I really never wanted to have to write.
Ever since our failed Kickstarter campaign, Triggertrap has been struggling. We've gone through several rounds of lay-offs to keep the company afloat, but ultimately, ended up being unable to save Triggertrap.
Today, we are announcing that the company is going to close down.
If you have any questions about the company closing down, please refer to our FAQ, below.
PRODUCT — We have a little bit of stock left in our warehouse. If you want to buy any of it at less than half price, please head to the Triggertrap shop TODAY. The shop will be closing in the next couple of weeks.
SUPPORT — We will no longer have anyone available to do technical support. This FAQ has links to all of our technical FAQs. If you have additional questions, please refer to our Triggertrap User Group on Reddit. We will try to check in here from time to time to help.
Triggertrap has been a part of what I've done for many years now. I'm proud of what we've accomplished as a team, and the Flickr group continues to amaze me. You've created so many beautiful photos using Triggertrap products. Please keep doing that, even as the company itself fades into the night. Thank you for all your support.
Haje and everyone who's ever been a part of Team Triggertrap.
FAQs in this series
Triggertrap Going out of Business FAQ(this document)
Triggertrap Mobile Product FAQs
Triggertrap Ada FAQ
What happens now?
Triggertrap as we know it stops being a business.
From 31 January 2017, we will stop offering technical support.
UPDATE: Took us longer than expected, but the company was wound down mid-2017, and is now officially dissolved.
What will happen to the mobile apps?
We will keep the apps on the App Store, which means that your existing equipment will continue to work as it does today.
However, there is a risk that a future iOS or Android update breaks an app's features' functionality — that has happened before. If that should happen, we don't currently have a plan in place for doing an update, which means that the products would stop working at that point.
Can you open source the apps?
Open sourcing the apps is an option we are looking into; it's not a road without the odd obstacle, however. Primarily, we would need to find someone willing to maintain the codebase, and do the work to make it ready for open source release. This is a lot more work than you'd imagine, and we haven't yet found someone who's able to take on that task. We are trying, however. Stay tuned.
Can I still buy Triggertrap Mobile kits?
There are only a few hundred Mobile kits left in the world, and they are spread all over the place, with distributors, in warehouses, in Amazon, etc. There are plenty of cables available, but the true challenge is to find new Mobile dongles.
UPDATE: These are mostly sold out now — there are a few left on Amazon.
When will you have kits back in stock?
Is there other equipment out there that is compatible with Triggertrap?
We aren't aware of other companies making camera connection kits that are compatible with Triggertrap's apps or hardware at this time, unfortunately.
What if I run into a problem?
We no longer have capacity to run technical customer support, and will be directing you guys to our Reddit forum.
Triggertrap has a passionate, lively bunch of users, and we hope that you will help each other out as far as possible.
The existing product FAQs will also be moved, and we are hoping to keep our tutorials and manuals online for a while, so you can continue to get the most from your Triggertrap kit.
If you ordered something from us in the last few weeks and your product is in transit, we will continue to offer logistics support (I.e try to ensure your parcel is delivered.)
May I have a refund?
Unfortunately, we are unable to offer refunds at this time.
So, what happened?
Triggertrap, like any startup, had some big highs and lows. At one point, we employed 15 staff; a team of photographers, coders, support, marketing, logistics, and operations. Ever since we announced that our Triggertrap Ada Kickstarter project failed, we've been in a downward spiral. For the past 18 months, we've been operating with just a few team members, who have been working their asses off to keep the lights on. But ultimately, we weren't able to claw our way out of the hole, and the company now owes the company's founders around $60k. With no realistic hope of ever paying that money back, and after ten months in a row of struggling to make payroll for our remaining staff members, we decided it was time to give up.
500 K / likes
1 M / followers
R.I.P Triggertrap: Trigger Pioneer to Close Shop After Kickstarter Fail
Camera trigger pioneering Triggertrap announced today that it's going out of business. Founded in 2011, Triggertrap was notable for offering a wide range of options using an intervalometer, laser sensor, sound sensor, and Aux input for custom triggers.
Its initial Kickstarter campaign raised over $77,000, blowing past its $25,000 goal. The product was soon joined in the market by competitors such as the Nero camera trigger, which has since rebranded as MIOPS.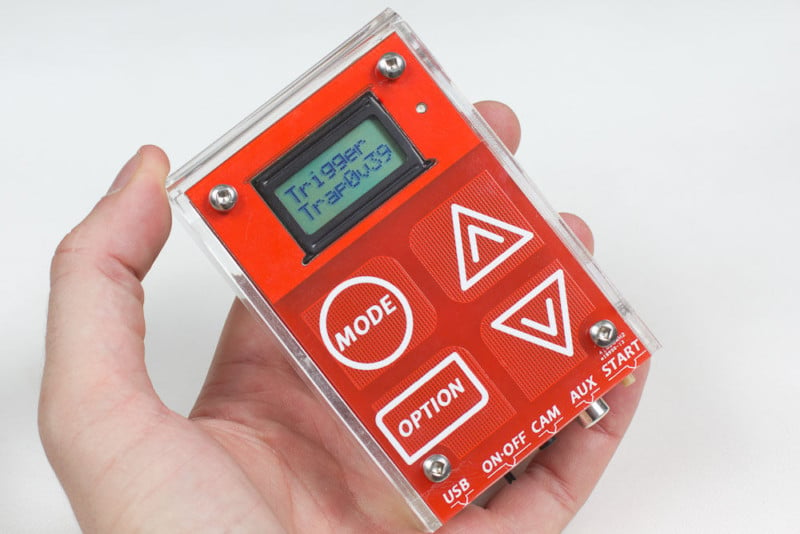 The original Triggertrap.
After releasing a series of updates and followups to its original product concept (and the launch of Triggertrap Mobile), Triggertrap made another big announcement in 2013 by announcing the Redsnap, which was later rebranded as the Ada. The new product promised to be a modular and infinitely expandable camera trigger, and photographers brought into idea.
That Kickstarter campaign ended up raising over $500,000, well past its initial goal of about $77,000. Despite the excitement and huge crowdfunding success, that Kickstarter campaign was actually the beginning of the end for the company.
In May 2015, Triggertrap announced that it had failed and wouldn't be able to deliver any trigger to backers. The reason given was that the company had grossly underestimated the costs of developing and manufacturing the new trigger.
After the failure, Triggertrap switched from being mainly a hardware product to mainly a mobile software one.
In a blog post on Medium published today, Triggertrap founder and CEO Haje Jan Kamps says that his company had been treading water ever since that failed Kickstarter.
"Ever since our failed Kickstarter campaign, Triggertrap has been struggling," Kamps writes. "We've gone through several rounds of lay-offs to keep the company afloat, but ultimately, ended up being unable to save Triggertrap."
Kamps reveals that his company had grown to having 15 employees before entering a downward spiral.
"For the past 18 months, we've been operating with just a few team members, who have been working their asses off to keep the lights on," Kamps says. "But ultimately, we weren't able to claw our way out of the hole, and the company now owes the company's founders around $60k."
"With no realistic hope of ever paying that money back, and after ten months in a row of struggling to make payroll for our remaining staff members, we decided it was time to give up."
The Triggertrap Flickr Group contains examples of how photographers around the world have been using Triggertrap.
Kamps says technical support for Triggertrap products ends immediately, and the company itself should be completely wound down within a month. If you're interested in owning one of the last Triggertrap products remaining in the warehouse (with zero support moving forward), they're currently being sold at less than half price.
While the iOS and Android apps will continue to be available in the store for now, there's no guarantee that they'll continue functioning into the future. Kamps says Triggertrap is looking into open sourcing the apps.
"You've created so many beautiful photos using Triggertrap products," writes Kamps to his customers. "Please keep doing that, even as the company itself fades into the night. Thank you for all your support."
Update: Here's what Kamps tells PetaPixel about what transpired in recent months:
As you know, our Kickstarter project failed, and we had to refund all the money we didn't spend on trying to make the product a reality. During the same time, we had grown our organization and were selling a lot of mobile kits. In retrospect, I think we may have been able to save the company if we had cut our workforce more aggressively, earlier. It's an incredibly hard thing to do, however (who wants to sit their friends down to tell them they're losing their jobs?), and we held out hope for (too) long that we would buck our downwards trend.
Christmas just gone, we did fewer sales than we would have hoped, and when we started this year, we took a hard, cold look at the finances. Basically; the company is making money, but the loans the company took to stay afloat were too heavy a burden to carry; I think it would have taken many years to pay off those loans. On top of that, we had to stop R&D on our products (It's hard to develop when you've had to let your developers go). We've done maintenance for as long as we can using favors and freelancers, but ultimately that's no way to stay ahead of the curve.
So; With our income declining, no way of launching new products and no way of effectively maintaining our current products, we decided that perhaps this would need to be the end of the road for the company.
It's a really sad day for everyone here at Triggertrap — and I've been so moved by the outpouring of positive comments by e-mail, Twitter, and Facebook. It's made our lives a tiny bit brighter through all of this.
Triggertrap Mobile 4+
The ultimate camera remote
Ross Gibson
Screenshots
Description
Triggertrap — Creative ways of triggering your camera. The Triggertrap Mobile app has a heap of sensors to trigger your camera in exciting ways and a range of tools to create beautiful timelapses.
Triggertrap Mobile's sensor modes are configurable so you can get trigger happy with your camera — any way you like! Triggertrap Mobile enables extreme exposure control, and you can push the limits of HDR photography.
IMPORTANT! Triggertrap requires the Triggertrap Mobile Dongle to connect your camera to your device!
Here are all the ways you can get triggering:
Sensor modes:
• Sound sensor — clap, whistle or tap
• Vibration sensor — vibrations and earthquakes
• Motion sensor — detects movement. Catch people with their hand in the cookie jar!
• Peekaboo — facial recognition
Timelapse modes:
• Timelapse — travel through time
• TimeWarp — timelapse with acceleration
• DistanceLapse — perfect for road trips
• Bramping — bulb ramping timelapse to keep your exposure smooth
• Star Trail mode — extreme exposure control to create stunning images of the night sky
HDR modes:
• LE HDR — Long exposure HDR sets with up to 19 exposures
• LE HDR Timelapse — create timelapses with all the detail of HDR
Along with all of these, there are a variety of other cable release modes, including Simple Cable Release, Self Timer and Press and Lock options, and timed exposures up to 100 hours long! We also have a handy Solar Calculator to find out the sunrise and sunset times wherever you are, and an ND Calculator to ensure your exposures are just the right length when using neutral density filters.
Long Exposure HDR (LE-HDR) mode supports shutter speeds from several hours down to 1/15th second, and can do up to 19 bracketed shots with 1/3, 1/2, 1 or 2 EV steps.
Triggertrap Redsnap – zrób zdjęcie błyskawicy za pierwszym podejściem, albo sfotografuj jak rozwalasz krasnala
Doceń i poleć nas
Do większości zdjęć, które wykonujemy na co dzień, wystarczy niemal dowolny sprzęt robiący zdjęcia i fotograf. Tak zapełniają się nasze internetowe galerie i dysk w komputerze. Jednak nawet najlepszy fotograf z najlepszym aparatem nie jest w stanie uchwycić niektórych kadrów. Na przeszkodzie staje refleks i cierpliwość. No bo jak uchwycić błyskawicę za pierwszym podejściem? Albo balon dokładnie w monecie w którym pęka? Jak wreszcie sfotografować zwierzę, które przechodzi na działkę raz w tygodniu w nocy? Odpowiedź jest prosta – dzięki Triggertrap Redsnap, modularnemu, uniwersalnemu wyzwalaczowi, który odtworzy nam drogę do zupełnie nowych rodzajów fotografii.
Wiele aparatów, które można znaleźć na rynku (ponad 300 modeli), posiada specjalne gniazdo do wyzwalania migawki. Zastąpiło ono mechaniczny wężyk spustowy znany jeszcze z starszych aparatów analogowych. Podstawowym zadaniem takiego gniazda jest podłączenie elektronicznego wężyka spustowego, który od dawna daje fotogram możliwość zrobienia zdjęcia bez poruszenia aparatu, kontrolowanie długich czasów naświetlania podczas zdjęć na przykład nocnego nieba czy wreszcie robienie filmów poklatkowych, wyzwalając migawkę co określony czas. Są więc to funkcje bazujące bezpośrednio albo na prostym zegarze elektronicznym bądź na bezpośredniej akcji ze strony fotografa.
Możliwości są jednak znacznie większe, jeśli dać możliwość wyzwalania migawki przez określone zdarzenia. Tutaj wkracza Triggertrap Redsnap, modularny wyzwalacz fotograficzny, który posiada szereg dodatkowych czujników. Samo urządzenie podstawowe posiada zaawansowane możliwości robienia zdjęć poklatkowych, w tym unikatowy TimeWarp mode, który pozwala zmniejszać bądź zwiększać czas pomiędzy kolejnymi klatkami co zaowocuje przyspieszeniem bądź spowolnieniem akcji na filmie poklatkowym w sposób płynny. Kluczem są jednak dodatkowe czujniki i bardzo krótki czas reakcji.
W momencie kiedy Redsnap trafi do sprzedaży będą dostępne cztery dodatkowe czujniki: dźwięku, światła, laserowy oraz PIR (Passive Infrared Sensor), które można wykorzystać do zrobienia zdjęcia. Przykładowo czujnik dźwięku może wyzwolić migawkę aparatu, gdy zarejestruje dźwięk właśnie, na przykład pękającego balonu czy uderzenia, robiąc zdjęcie w tym dokładnie momencie. Czujnik światła wyzwoli migawkę gdy zarejestruje błysk np. błyskawicy, bezbłędnie uwieczniając ja na fotografii za pierwszym podejściem. Czujnik laserowy z kolei wyzwoli migawkę gdy wiązka laserowa zostanie przecięta przez przelatujący pocisk, a czujnik PIR wyzwoli migawkę gdy zarejestruje ruch przechodzącego zwierzaka, czy to w lesie, czy naszego domowego kota. Czujniki można łączyć w dowolnie złożone konfiguracje "lub" i "oraz", czyli zdjęcie może zostać wykonane gdy którykolwiek z czujników zarejestruje sygnał, na przykład dźwięk albo światło, bądź gdy wszystkie czujniki na raz zarejestrują sygnał. Można także wykorzystać wiele czujników jednego rodzaju.
Kluczem w takim zastosowaniu jest szybkość reakcji. Czujniki Triggertrap Redsnap potrafią przesłać sygnał w 1/65000 sekundy od momentu gdy ten zaistniał, to 8 razy krótszy czas niż najkrótszy czas migawki zastosowany w aparatach fotograficznych. Dodatkowe opóźnienie pojawia się jeszcze na drodze przetwarzania, co w efekcie daje czas reakcji między 35 a 55 mikrosekund (mikrosekunda to jedna milionowa część sekundy). W tym czasie pocisk wystrzelony z broni palnej przebywa około 24 milimetrów, a więc bez problemu da się uchwycić na zdjęciu, gdy przetnie wiązkę lasera umieszczoną tuż przed celem. Swoją drogą, na czas otworzenia migawki laser wyłącza się, żeby nie było widać go na zdjęciach.
Samo urządzenie Triggertrap Redsnap może sterować trzema aparatami, lampami błyskowymi bądź kombinacją jednych i drugich jednocześnie. Można ustalić, że jeden aparato robi zdjęcia w dzień (czujnik światła) a drugi w nocy. Posiada również szereg drobnych, lecz bardzo praktycznych udogodnień i funkcji. Gdyby jednak ktoś miał szczególne potrzeby, może wykorzystać wejście USB, kompatybilność z Arduino oraz otwarty kod źródłowy Triggertrap Redsnap do własnych modyfikacji. Jakby tego było mało, twórcy w przyszłości planują cały szereg nowych czujników takich jak Solenoid pozwalający bezbłędnie sfotografować krople spadającego płynu czy wyzwolenie migawki za każdym razie gdy ktoś puści Twitta o określonej treści lub oznaczy nas w nim. Możliwości nie ma końca.
Twórcy urządzenia nie są nowicjuszami. Ich poprzednia akcja na Kickstarterze zakończyła się sukcesem, dwa lata temu dostarczyli pierwszą, znacznie uboższą wersję Triggertrap oraz aplikację mobilną. Teraz wracają z nową, doskonalszą konstrukcją, która ma modularną budowę i jest 30 razy szybsza. Już w tej chwili zdobyli blisko dwukrotność niezbędnych funduszy, więc można być niemal pewnym, że Triggertrap Redsnap powstanie. Jeżeli jesteście zainteresowani zakupem lub szczegółami, odwiedźcie stronę projektu na Kickstarterze. Ceny zestawów od najprostszego z samą jednostką centralną, aż do zestawu zawierającego wszystkie czujniki wahają się od 35 do 150 funtów, czyli od 170 do 740 złotych. Jeżeli chcecie robić zdjęcia, jak te umieszczone w artykule, to Triggertrap Redsnap jest czymś, co sprawi wam wielką przyjemność. Po zakupie sam musiałbym wziąć chyba tydzień urlopu na fotografowanie.
Triggertrap
NOWY Adres:
Al. Jerozolimskie 204
02-486 Warszawa
Telefon:
+48 22 631 4878
+48 696 440 011
Fax:
+48 22 631 4877
Zmiana godzin
otwarcia sklepu:
Poniedziałek — Piątek
8:30-16:30
Sklep internetowy:
sklep.dicam.pl

Zmiana godzin pracy firmy Dicam
Od 2 października 2017 r. nasza firma jest czynna od poniedziałku do piatku w godzinach:
8:30 do 16:30
W dniach 23.12.2019 do 03.01.2020 firma jest nieczynna. Życzymy zdrowych i wesołych świąt oraz szczęśliwego nowego roku.

Promocja Broncolor
Kup w okresie 0d 01.10.2019 do 30.11.2019 generator Scoro S 3200 z lampą Pulso G 3200, a otrzymasz gratis 2 dodatkowe lampy Pulso G 3200.

Nowe lampy kompaktowe Broncolor
Firma Bron Electronik AG rozszerzyła ofertę o nową kompaktową lampę błyskową zasilaną z akumulatora litowo-jonowego – Broncolor Siros L. Nowy produkt, w pełni kompatybilny z dotychczasowymi, ułatwi znacznie pracę fotografów poza studiem .

Zasilacz B60

Sinar Digital — Promocja
Beautybox 65

Prezentacja HMI Broncolor
Zapraszamy na pokaz / prezentację najnowszych rozwiązań światła ciągłego HMI Broncolor — System FT. Mamy zaszczyt pokazać najnowszy produkt tego producenta jako pierwsi w Europie po jego inauguracji na targach NAB Expo w USA.
Triggertrap — niekonwencjonalny wyzwalacz
W naszej ofercie pojawił się system niekonwencjonalnego, dającego wiele kreatywnych możliwości system wyzwalania aparatów fotograficznychTriggertrap. Umożliwia wyzwalanie migawki aparatów fotograficznych za pomocą smartfonów z systemami operacyjnymi iOS i Android. Aplikację Triggertrap Mobile można pobrać nieodpłatnie.

Foba — Statyw Kolumnowy ASABA-T
Najnowszy statyw kolumnowy Foba ASABA-T wyposażony jest w specjalne ramię umożliwiające przesuwanie aparatu w osi poziomej w zakresie 4,3 m. Stanowi on doskonałe narzędzie dla fotografów zajmujących się reprodukcją obiektów muzealnych o dużych rozmiarach. Opcjonalne akcesoria MUFUS i MURAI umożliwiają precyzyjne przesuwanie statywu w płaszczyźnie równoległej do fotografowanego obiektu.

Nowy tani stół bezcieniowy Foba DIMIC L
Zmiana adresu siedziby Dicam
Ważna informacja:
Od 28 października 2016 zmieniliśmy siedzibę naszej firmy. Łatwy dojazd, duży bezpłatny parking dla gości,
studio demonstracyjne, ekspozycja większości produktów z naszej oferty:
Dicam Sp. z o.o.
Al. Jerozolimskie 204
02-486 Warszawa
Zapraszamy od poniedziałku do piątku w godz. 10:00-18:00
Triggertrap Mobile Review
More features than most trigger remotes
Costs less than most trigger remotes
Supports both iOS and Android
Easy to use
Attractive app interface
Android version inferior (for now)
No Windows support (yet?)
Key Specifications
Review Price: £25.00
Dongle plus camera-specific adapter cable
Apps for both iOS and Android
Replaces trigger remote, intervalometer and more
Trusted Reviews Live Prices
If you're into your digital photography, you're likely to know what a remote trigger is. Essentially, this puts the shutter release button – the one you press to take a snap – on a wired or wireless remote, so you can take photos without being close to your camera. This is handy for all kinds of situations, but usually these remote triggers are proprietary and – at least for the ones offering more advanced features – somewhat expensive, easily costing close to £100.
UK company Triggertrap has an alternative that will work with most cameras using an adapter cable and offers a neat array of features using your Android or iOS smartphone, media player or tablet, all for under £25. Can its Triggertrap Mobile offering match more expensive solutions?


Originally a Kickstarter project, Triggertrap Mobile has been around a while and has constantly been evolving. First it was an iOS exclusive, but Android support has since been added. The 'advanced' version of the app used to make you pay extra, but now it's available for free. And the Triggertrap team has added wireless triggering over Wi-Fi, though this gets a little complicated as you need at least two tablets/smartphones or a combination there-of.
Triggertrap Mobile – Design and Setup
The first component in the Triggertrap Mobile system is the physical part, or rather, parts. These consist of a £15 dongle and £15-ish cable, which come bundled for most popular advanced compacts and SLRs (including Canon, Nikon, Olympus, Panasonic and Sony) for around £25. Currently just over 280 cameras are supported.
The dongle is a small black box around the size of a pencil sharpener attached to a short 20cm red cable (the older model sports a black one). This sports a 3.5mm plug that plugs into your phone/tablet's headphone/microphone jack. Into the other end of the dongle you plug the appropriate adapter cable, which in turn plugs into your camera's trigger port. Setup is all pretty easy, though if we're being picky the instructions could have been a little better on which end to plug into which bit for the less technically minded.


The coiled camera cable is thankfully a bit longer than the dongle's and will stretch to over a meter, which is still a little on the short side. However, you can use a regular 3.5mm extension cable and Triggertrap is looking at adding matching extension cables to its store. Non-proprietary connectors are gold-plated on the cable, though not on the dongle, and build quality of both hardware bits feels solid.
Triggertrap Mobile – App for Android and iOS
Initially, the Triggertrap app was only available on Apple's iOS store in a limited free version and fully-featured edition that set you back £3 – not a great feeling when you had just splashed the cash on the hardware, even if the combo was still miles cheaper than alternatives.
Thankfully, Triggertrap has now made the premium version free too – initially only for the Christmas period, but TrustedReviews has confirmed with the company that its apps will remain free from now on.
Unfortunately, the Android version, which was released later for free, doesn't offer as many features as the iOS freemium app yet – for example, it lacks sound/motion/facial recognition triggering, a shutter lag meter, and multi-device wireless capabilities (your Android tab/phone will work as a Slave, but you need an iOS device as a Master). However, we've confirmed with Triggertrap that they're working on bringing the Android version up to speed.


All three versions of the app are visually attractive and pretty easy to use. It's also worth noting that when not connected to an external camera using the dongle, you can still use them to control the phone/tablet's own integrated camera, so they're worth getting regardless.
Triggertrap Mobile – Features
The Triggertrap app offers a range of features that far out-does what most traditional remote trigger cables and intervalometers bring to the table. First off there's a number of advanced Timelapse functions in addition to the standard deal. For those wondering, Timelapse in this context refers to firing at a set regular interval to create a movie-like sequence of shots.
Getting to the Triggertrap's offering, Timewarp uses mathematical algorithms to create a dynamic sequence according to your preferences; HDR Timelapse lets you mix HDR into the… mix; Bulb Ramping gets you exposure-based shooting; while Triggertrap's unique DistanceLapse uses distance travelled rather than time as a measurement of when to take snaps – great for documenting road trips.
On the iOS version of the app, you also get multiple triggering methods in addition to touching the screen, including sound (clap your hands or whistle to take a pic), vibration (handy for shooting earthquakes as they happen), magnetism, motion and facial detection (always nice for portraits). Even multiple and metered exposures are available.


Triggertrap's more exotic features can be a little temperamental but generally work, and they can be carefully controlled. For example, for sound activation you can set a decibel level, while with facial recognition you can decide the number of faces that will set off your shutter.
We just the modes didn't sport silly names like Bang (sound activation) and Pikaboo (facial recognition). Also, for now Android users are stuck with touch as the only way to part-a-y.
You can really dig down into the advanced micro-settings of Triggertrap's app in general too. Even on Android, you can adjust Shutter and Focus settings by deciding lag, trigger pulse length, and delays before and after triggering.


If you want your Triggertrap to act as an advanced wireless trigger, things get a little complex. Basically, you need two devices – a Master and a Slave, one of which must be running iOS – that are both hooked up to a Wi-Fi network. However, with many people owning a tablet and smartphone, this scenario isn't too unlikely. For example, you could plug your Nexus 4 into your camera as the Slave, and then use the iPad 4 as the control and voila, wireless triggering is yours.
Of course, the sound-activated mode can also act as a basic wireless mode for pure triggering.
Triggertrap Mobile – Value
Compared to a traditional remote trigger, the £25 Triggertrap Mobile solution offers more features for a fraction of the cost. As such, it represents superb value for money, especially as the premium iOS app is currently free and the dongle part of the hardware will work with any camera – though you do need a compatible cable adapter, this also means that making Triggertrap compatible with a new camera system will only set you back £15.
Triggertrap Mobile is a nifty addition to any photographer's toolkit, prov >

Triggertrap Mobile 2.0 – kontrola aparatu DSLR ze smartfona z iOS lub Andro > 24 Wrz 2013 Michał Sitnik
Aparaty fotograficzne z kategorii DSLR również mogą być częścią rynku mobile. Mam na myśli możliwość ich bezprzewodowej obsługi z poziomu smartfona. Kiedyś pisałem o gadżecie Weye Veye, który pozwala na kilka fajnych zdalnych funkcji po podłaczeniu wynalazku do aparatu. Kilka dni temu dodałem także wpis na temat Gecko – niewielkiego sprzęciku do obsługi smartfona, ale i aparatu DSLR. Dziś dołącza do nich rozwiązanie Triggertrap – przystawka do aparatu fotograficznego, poszerzająca jego zdolności o komunikację z iPhonem, a także Androidem.
Początkowo, projekt Triggertrap był tylko aplikacją na smartfony. Potem całość przekształcono w produkt współpracujący z aparatami DSLR. Komunikacja między telefonem a aparatem odbywa się przewodowo, dzięki akcesorium korzystającego z wyjścia sprzętu do robienia zdjęć oraz portu audio jack 3,5 mm w smartfonie. W telefonie musimy zainstalować specjalną aplikację. Apkę Triggertrap Mobile 2 przygotowano dla platformy iOS dla iPhone'a oraz dla smartfonów z Androidem. Obie są bezpłatne. Znajdziecie je w Google Play oraz AppStore. Kompatybilność z aparatami możecie sprawdzić na stronie producenta – jest całkiem spora (wielu znanych producentów w ponad 300 modelach).
Mobilny program jest ważniejszą częścią Triggertrap. Dzięki całkowicie przeprojektowanemu interfejsowi, aplikacja daje fotografom szybką oraz intuicyjną obsługę swojego aparatu na dotykowym ekranie telefonu i sporo ciekawych trybów, których nie znajdziemy w aparacie. Tych opcji jest dokładnie 14, pozwalają na oryginalną zabawę z DLSRem i uzyskiwanie fajnych efektów z kompaktowej kamery. Funkcje te dotyczą, m.in., wykonywania zdjęć w odpowiednich odstępach czasu, np. w efekcie dźwięku lub wibracji, a nawet na podstawie pomiarów odległości (przykładowo podczas jazdy pojazdem). Wszystkie dają sygnał smartfonowi, kiedy pstryknąć zdjęcie, ale można to też robić manualnie.
Są też funkcje bezprzewodowe (Wi-Fi), pozwalające na pstrykanie zdjęć zdalnie (jeśli urządzenie posiada odpowiedni moduł). Komplet przygotowano w czarno-czerwonych barwach. Zarówno przystawka, jak i aplikacja jest w tych kolorach, spójnie łącząc zestaw w całość. Taka kolorystyka ma też pomóc w obsłudze ekranu – ułatwiać nawigowanie w przełącznikach, suwakach i trybach. Takie zmiany nie były tylko wynikiem chęci odświeżenia Triggertrap Mobile, a odpowiedzią na wskazówki i uwagi użytkowników. Przykładowo, dodano możliwość pracy aplikacji w tle, by zredukować pobór energii podczas wykonywania seryjnych zdjęć w długim czasie (dodatek na Androida).
Przystawka to koszt ok. 30 dolarów. Poniżej załączyłem materiał video, który idealnie przekaże, czym jest Tiggertrap. Na filmiku widać część trybów w formie demonstracji, a na stronie znajdziecie też inne materiały pokazujące instalację dodatku do smartfona i więcej dokładniejszych informacji na jego temat. Amatorzy fotografii zwrócą uwagę na ten gadżet, wyciśnie nowe możliwości z kompaktowego aparatu i współpracy z czujnikami ruchu, wibracji, dźwięku i aparaciku smartfona.
źródło: Triggertrap, Google Play, AppStore via gizmag.com

Triggertrap Redsnap – modularne czujniki do fotografowania
Współczesne aparaty fotograficzne można poszerzyć o ciekawe przystawki przydające się amatorom fotografii. Firma Triggertrip dostarcza takich akcesoriów i jest jedną z marek, które powinny zacząć być rozpoznawane przez kreatywnych fotografów. Czasem do wykonania zdjęcia nie wystarczy przycisk na obudowie aparatu, za to przyda się gadżet zwany Triggertrap Redsnap. Akcesorium jest modularnym narzędziem z sensorami, które sprawią, że pstrykanie będzie czasem trochę łatwiejsze, wygodniejsze i trafniejsze.
Opisywany sprzęcik ma posłużyć do pomocy w uchwytywaniu trudnych do sfotografowania sytuacji, np.: szybko poruszających się obiektów itp. Triggertrap Redsnap posiada lampę flash i sporo czujników, które mają umożliwić powyższe zadania. Dzięki modularnej budowie, użytkownik sam może dostosować ustawienia do konkretnych potrzeb. Główna część posłuży do łączenia się urządzeń (posiada ekranik LCD, slot Micro USB i port do współpracy z Triggertrap Mobile oraz kilka innych do połączenia z systemem flashy i innych kamerek).
Dzięki takiej budowie możemy utworzyć dowolne kombinacje ustawień do fotografowania. Nie zabraknie oczywiście niezbędnego gwintu pod statyw. Bardzo istotna będzie tutaj możliwość wykorzystania kabelka do komunikacji ze smartfonem, czyli wspomnianym wyżej Triggertrap Mobile – akcesorium zgodnym z iOS i Androidem. Cały komplet ma posłużyć do ułatwienia wykonywania zdjęć, m.in.: w trybach poklatkowych, TimeWarp (poklatkowe z przyspieszeniem), a także do dłuższych ekspozycji dla HDR. Przyda się również w tworzeniu efektownych zdjęć gwiazd typu "Star Trail", czyli długiego naświetlania nieba nocą.
Wśród pomocników znajduje się High Speed Laser Sensor, zaprojektowany do wyłapywanie szybko poruszających się obiektów (60 mikrosekund reakcji). Bardzo pomocny czujnik do prób z bardzo szybkimi ruchami i dostosowywaniem oświetlenia flash. Jest także czujnik dźwięku (High Speed Sound Sensor) przydatny w reagowaniu na dźwięk oraz superczuły czujnik światła (High Speed Light Sensor) powinien sprawdzić się świetnie przy pstrykaniu piorunów. Obok nich umieszczono pasywny sensor podczerwieni do fotografowania na wyczucie ruchowe. Więcej ciekawych dodatków jest w trakcie opracowywania (firma pyta użytkowników jakie mają potrzeby).
Każdy z tych sensorów może być wykorzystany wspólnie, a także w wielu kombinacjach. Przykładowo jeden z nich może posłużyć do aktywacji pozostałych (np. odpowiedź na ruch uruchamia przygotowany wcześniej zestaw reszty). Możliwe jest również użytkowanie wielu takich samych czujników, tworząc niezbędne ekosystemy do konkretnych warunków. Gadżet bierze aktualnie udział w kampanii na Kickstarterze, ale sądząc po poprzednich zbiórkach, osiągnie wyznaczony próg kilkukrotnie. Zestaw jest przewidziany na maj 2014 roku, za komplet czterech czujników mamy zapłacić 150 funtów.